Aspen DeWitt
Senior Admission Counselor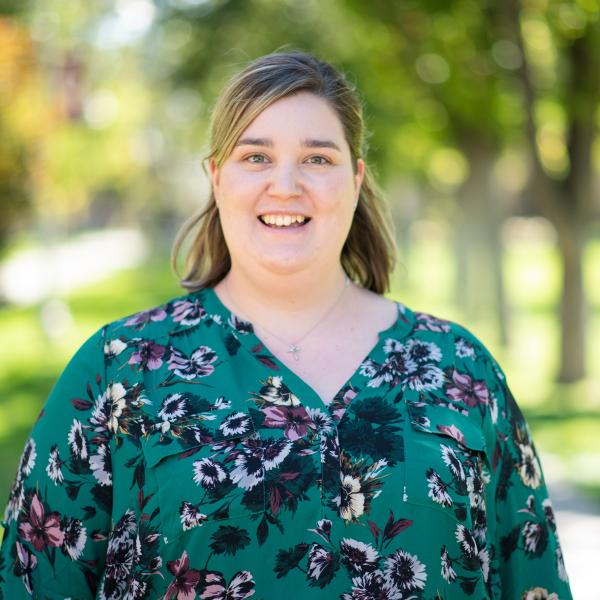 Personal Statement
Hometown/College: I was born and raised in Boise, Idaho. I graduated from Meridian Academy High School in 2017 and attended The College of Idaho from 2017-2021. I graduated in the spring of 2021 with a double major in Political Economy and Theatre, and minors in Business and Environmental Science.
Best thing about the College: How can I choose just one thing. From the small class sizes which allow you to get to know your professors. They will always go out of their way for you both inside and outside the classroom. To the community that our campus has built. Across campus you will often see Co-Presidents Doug and Jim stopping to chat with students in the quad or sitting for lunch in the cafeteria. Lastly PEAK allows for students to study many different areas of interest. In the long run this will open many doors for you in various career fields.
Best college search advice for students: Know what you want and don't settle. Create a list of thing you want and don't want in a college. Knowing what you are looking for will make it easier when it comes to looking at schools, and help to quickly weed out those that don't fit YOU. Plan a visit, stepping onto campus will allow you to know if a college feels right. College searching can be intimidating, don't hesitate to ask questions and take time to process. This is one of the most important decisions you will make towards your future.
Recruitment Territory:
North Idaho
Eastern Idaho
McCall Loops (Highway 55/95)
Western Oregon
Hawaii
Alaska
Southwest — AZ, NM, TX
Northeast — CT, RI, MA, NH, VT, ME
Mid-Atlantic — PA, NJ, DE, MD, DC, VA, WV
Southeast - KY, TN, NC, SC, AK, LA, MS, AL, GA, FL