Dr. John Ottenhoff
Executive Director of Foundations and Corporate Relations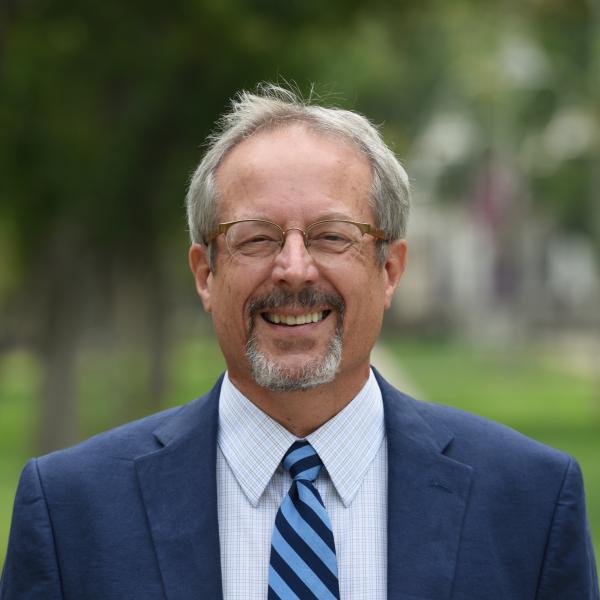 Personal Statement
As Executive Director of Foundations and Corporate Relations, John Ottenhoff works to secure external support for research, academic programs, and other institutional initiatives. To that end, he works closely with faculty, students, and staff to identify potential funding sources, to develop compelling proposals, and to monitor compliance of grants once they are funded.
From 2012-to 2017, he served as Vice President of Academic Affairs and Dean of the Faculty at the College and from 2007-2012 was Vice President of the Associated Colleges of the Midwest (ACM), a consortium of 14 liberal arts colleges in Illinois, Iowa, Wisconsin, Minnesota, and Colorado. At the ACM Dr. Ottenhoff oversaw grant-funded faculty development projects, worked with a variety of consortial groups such as the Committee on Minority Concerns and Committee on the Status of Women, and helped administer and assess ACM's portfolio of off-campus study programs.
Dr. Ottenhoff received his Ph.D. in English Renaissance literature from the University of Chicago. He taught in the English department at Alma College (Michigan) for 18 years and was associate provost there for three years. He previously taught at Wagner College (New York) and the University of Wisconsin—Milwaukee. Ottenhoff's publications include articles about early modern English devotional poetry, Shakespeare, dictionaries and usage, and metacognition.
As a Teagle Assessment Scholar with the Center of Inquiry in the Liberal Arts at Wabash College, Ottenhoff has been involved in helping colleges and universities throughout the country use evidence to strengthen the impact of liberal education for students. He has also been a member of the Carnegie Academy for the Scholarship of Teaching and Learning (CASTL) and the Frye Leadership Institute.
Education
Ph.D. English Renaissance Literature; University of Chicago