Dr. Sara Heggland
Biology Professor Smith-Stanford Chair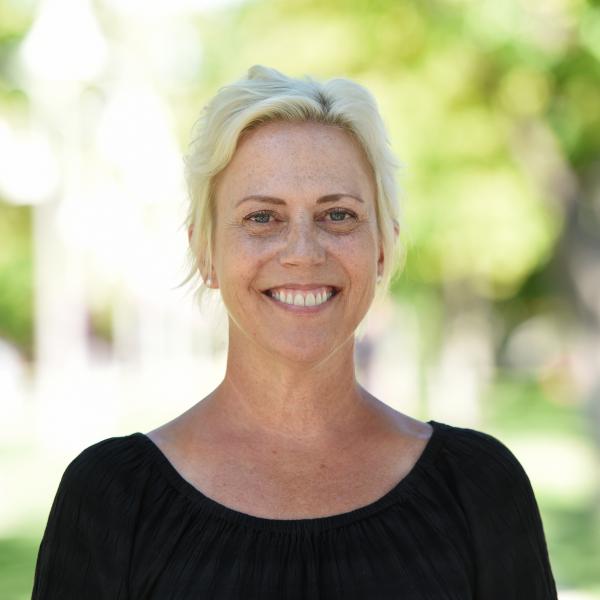 About
Dr. Sara Heggland
Expertise
Cell Biology, Toxicology, Skeletal Biology, Endocrinology
Personal Statement
Professor Heggland has been at The College of Idaho since 2001. She teaches Frontiers in Biology, Cell Biology, Endocrinology, and Developmental Biology. Her scholarly interests include studying the impact of environmental toxins on bone health. A current focus of the Heggland lab is on the heavy metal cadmium which has garnered public attention due to its use in electronic products and jewelry. Students in her lab seek to understand the link between cadmium exposure and the pathogenesis of osteoporosis. She has several collaborative projects in which students can study the cell and molecular mechanisms involved in cadmium toxicity in bone. Students in the Heggland lab are exposed to a variety of molecular and cell biology techniques, including cell culture, fluorescence microscopy, Western blot analysis, apoptotic signaling assays, real time qPCR, and live cell imaging.
Dr. Heggland's research is funded by the National Institute of Health, including the Idaho INIH-NBRE program. Students in the Heggland lab are co-authors on articles published in toxicology journals and they routinely present their research at regional and national conferences.
Heggland views the research lab as an extension of her classroom. What she appreciates most about her job is interacting with students and seeing them get exciting about biology. The research lab allows students to move beyond the textbook and get engaged in original publishable research in a collaborative setting with other student researchers.
Professional Experience
The College of Idaho, Caldwell, ID, Assistant Professor of Biology 2001-2004; Associate Professor of Biology 2004-2010; Professor of Biology 2010-present 
St. Norbert College, DePere, WI, Assistant Professor of Biology, 1995-2001 (tenured in 1999) 
Kent State University, Kent, OH, Visiting Scientist of Biology, 1996
Kent State University, Kent, OH, Visiting Instructor of Biology, 1994
Education
Ph.D. Reproductive Physiology and Endocrinology, Kent State University, OH
B.S. Genetics and Cell Biology, University of Minnesota
Publications
*Student names in BOLD
Ha TT, Burwell ST, Goodwin ML, Noeker JA, Heggland SJ. 2016. Pleiotropic roles of Ca+2/calmodulin-dependent pathways in regulating cadmium-induced toxicity in human osteoblast-like cell lines. Toxicol Letters 260:18-27
Arbon KS, Christensen CM, Harvey WA, Heggland SJ. 2012. Cadmium exposure activates the ERK signaling pathway leading to altered osteoblast gene expression and apoptotic death in Saos-2 cells. Food Chem Toxicol. 50:198-205. PMCID3267888
Smith SS, Rodriguez Reyes J, Arbon KS, Harvey WA, Hunt LM, Heggland SJ. 2009. Cadmium-induced decrease in RUNX2 mRNA expression and recovery by the antioxidant N-acetylcysteine (NAC) in the human osteoblast-like cell line, Saos-2. Toxicol in Vitro 23:60-66. PMCID2644557
Harvey WA, Frost ST, Machynia KT, Gerdes M, Heggland SJ. 2008. Differential cell sensitivity to cadmium exposure in RTgill-W1, RTG-2, and RTL-W1 rainbow trout (Oncorhynchus mykiss) cell lines: An in vitro cell line model to study cadmium-induced cytotoxicity. J Idaho Acad Sci 44:19-29.
Zhukalin M, Blanksma MK, Silva TD, Syehira SW, Harvey WA, Heggland SJ, Craig PR. 2007. Characterization and in vitro cytotoxicity of ethanolamine-derived cadmium chelating agents. Biometals 20:61-72.
Coonse KG, Coonts AJ, Morrison EV, Heggland SJ. 2007. Cadmium induces apoptosis in the osteoblast-like cell line, Saos-2. J Toxicol Environ Health 70:575-581.
Heggland SJ, Lawless AR, Spencer LW. 2000. Visualizing endocrinology in the classroom. The American Biology Teacher 62:597-601.
Heggland SJ, Signs SA, Stalvey JRD. 1997. Testosterone inhibits 3ß-hydroxysteroid dehydrogenase-isomerase messenger RNA content in cultured mouse Leydig cells: A difference among strains. J Androl 18:646-655.
Heggland SJ, Stalvey JRD. 1996. Altering culture conditions reveals strain-related differences in activity and immunoreactive isoforms of 3ß-hydroxysteroid dehydrogenase-isomerase in cultured mouse Leydig cells. Steroids 61:309-316.