Joe Golden
Theatre Professor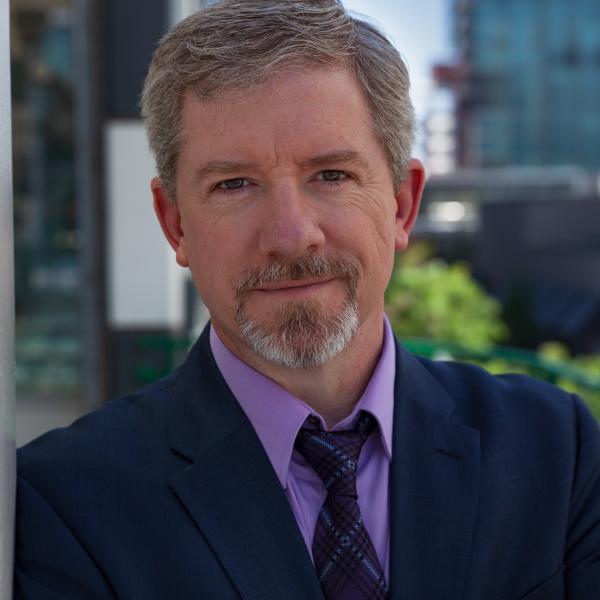 About
Joe Golden
Expertise
Acting, Directing, Stage Combat, Improvisation, Comedy
Personal Statement
Joe is a believer in action – in every sense of the word… pursuing actions on stage and putting ideas into action in life. Studying and analyzing theatre are great things to do but putting what you've learned into action is the key to real inspiration and passion for this incredible, collaborative art.
Professional Experience
Joe began teaching at The College of Idaho in 1996. He teaches courses in acting, directing, and also in Stage Combat and Film Studies. His directing credits for C of I's Mainstage include: Rosencrantz & Guildenstern Are Dead, A History of Freaks, Godspell, Life & Limb (chosen as a participating production for the Kennedy Center/American College Theatre Festival Regional Conference), Crimes of the Heart, Macbeth, Ubu Roi, What the Butler Saw, The Tempest, The Marriage of Bette & Boo, As You Like It, Reckless, She Stoops to Conquer, Side By Side By Sondheim, The Rover, and Vinegar Tom.
Joe maintains a professional career as an actor, director and playwright. He has been a company member of the Idaho Shakespeare Festival since 1992. In that time he has performed in such productions as: The Complete Works of William Shakespeare (Abridged), The Comedy of Errors, A Midsummer Night's Dream, Greater Tuna, A Tuna Christmas, The 39 Steps, and many more. Joe co-writes and performs in the Festival's popular Greenshows with collaborator, Tom Willmorth. He has directed for Boise Contemporary Theatre and Idaho Theater for Youth. Joe also acts for Boise Contemporary Theater where credits include, The Cherry Orchard, and Waiting for Godot directed by Michael Hoffman, as well as Stones in His Pockets.
In fall of 2010, Joe and Tom co-wrote and acted in The Krumblin Foundation, an original, world-premiere play for BCT.
Education
M.F.A., University of Missouri-Kansas City
B.F.A., Lindenwood College