Dr. Kathryn Devine
Physics Professor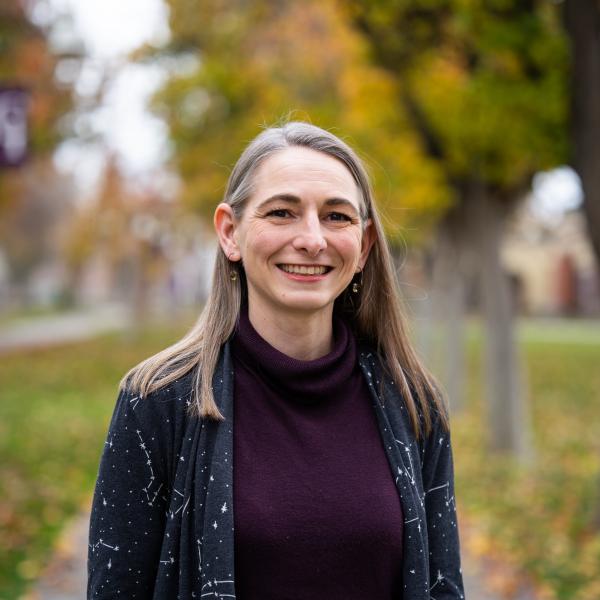 Personal Statement
When I'm not teaching, I study massive star formation by investigating ammonia and CCS emission from infrared dark clouds (IRDCs) identified in the GLIMPSE survey. I obtained my PhD in Astronomy at the University of Wisconsin-Madison,although I spent part of my graduate school career at the National Radio Astronomy Observatory's Very Large Array radio telescope.
The physics faculty offer several opportunities for students to join ongoing research projects or create their own independent studies.  College of Idaho students interested in astronomy research or independent studies should contact me.  By working on research in the physics department, students can gain experience with computer programming, data analysis, and scientific writing.
Students seeking course information should go to our class pages on Moodle.
Education
PhD, University of Wisconsin
MS, University of Wisconsin
BA, Carleton College