Dr. Kevin Talbert
Education Associate Professor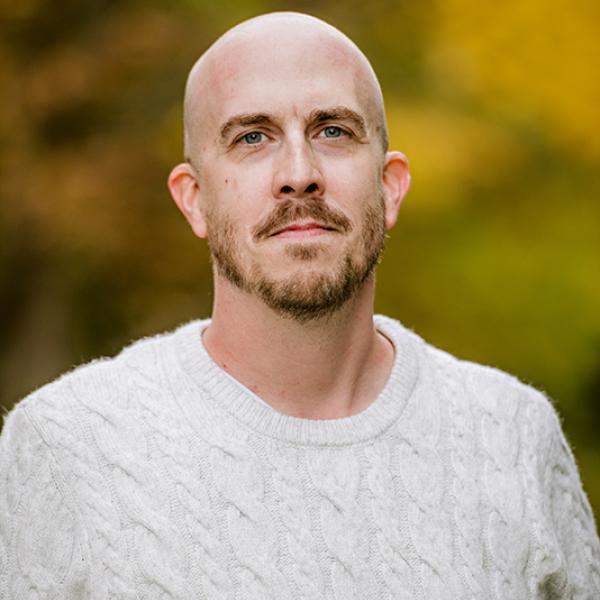 About
Dr. Kevin Talbert
Expertise
Sociocultural theory; Foundations of Education; Curriculum Studies
Personal Statement
Hello!
I have the privilege to teach future teachers! C of I education students get to be "in the field" from their very first education class at The C of I, and by the time they graduate they have numerous authentic teaching experiences in local schools to supplement their learning here on campus. It is through the combination of field experience and on-campus coursework that students develop into the caring, critical, constructivist, and competent teachers that schools around the valley covet. I am thrilled to contribute to the preparation of our many excellent teachers!
Here in the Education Department, I teach Foundations of Schooling, Teaching in a Diverse Society, Intern Seminar, among other courses in the graduate programs, and I supervise some of our student-teachers as they get their first full-time teaching experience in local schools.
Prior to The C of I, I worked as a post-doctoral fellow for the Urban Teaching Cohort at Miami University in Oxford, Ohio, a program that helps prepare students who wish to teach in high-needs schools, especially in urban areas. I also did my graduate work at Miami U., and before that I taught high school social studies in Lima, Ohio.
In my time at C of I, I've encountered engaged students who ask good questions, a committed faculty, and helpful and courteous staff—a true campus community. I'm happy to be a Yote!
Professional Experience
Associate Professor, The College of Idaho (2019-present)
Assistant Professor, The College of Idaho (2013-2019)
Post-doctoral Fellow, Urban Teaching Cohort, School of Education, Health, & Society, Miami University (2012-2013)
Teaching Assistant, Department of Educational Leadership, Miami University (2008-2013)
Social Studies Teacher, Shawnee High School, Lima, OH (1999-2007)
Education
PhD, Educational Administration (Major: Curriculum & Cultural Studies), Miami University
MEd, Curriculum and Teacher Leadership, Miami University
BA, History, Ohio Northern University
Publications
Talbert, K. M. (2022). Currere prayers of a new father. Currere Exchange Journal, 6(1), 99–102.
Talbert, K. M. (2020, March 26). An open letter to accidental home-school parents. Tales from the Classroom blog. 
Talbert, K. M. (2020). Who am I? or Condemned by speaking and damned by silence: A decades long currere journey. Currere Exchange Journal, 4(1), 30-37.
Talbert, K. M.
(2019, December 8). 
Teaching as a 'fling career'
[Invited post]. Thoughts on Education in 800 Words or Less. Dr. Kevin Smith, host. 
Talbert, K. M.
(2019, September 23).
Teacher Demoralization
[Invited post]. Thoughts on Education in 800 Words or Less. Dr. Kevin Smith, host. 
Talbert, K. M. (2017). To Alleviate Suffering: A Professor Reflects on the Moral Stakes of His Teaching. Educational Studies, 53(4), 392-401.
Talbert, K. M. (2015). What I Learned about Teaching from Two Former Teachers: A Curriculum Eulogy. Education in a Democracy, a Journal of the NNER, 7, 93-102.