Dr. Rob Dayley
Political Economy Professor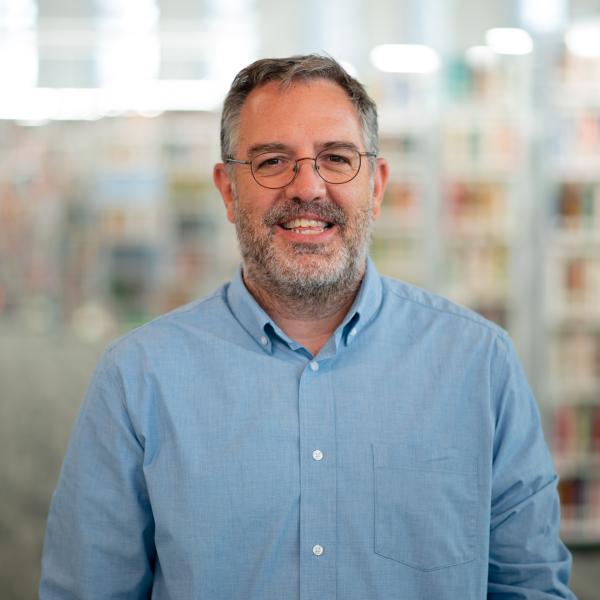 About
Dr. Rob Dayley
Expertise
The political economy of the Asia-Pacific region.
Personal Statement
In my preparation for my career as a professor, a graduate mentor once told me that our job is, in essence, "reading books and talking about them with young people." It was a wonderfully simple way to describe and accept what we do. Today, I tell people all the time that I can't believe I get paid to do what I love. The College of Idaho is an amazing place to engage intellectually with students and colleagues. I enjoy a remarkably fulfilling career with positive and life-affirming relationships with C of I students and colleagues. Each semester I feel privileged to work with new and continuing students. Discovering together is my goal with each group of students. Developing our Department's Political Economy programs has been tremendously rewarding. These include our IPE major, Asian Studies courses, off-campus courses abroad, Model UN program, the Davis Project for Peace, and other initiatives. I especially love new opportunities to research and explore Asia, whether for my own fieldwork or with students and colleagues. When I began my career, I never imagined I would discover such a wonderful combination of teaching, research, scholarship, experiences abroad, and program development.
My wife, Carrie, a first-grade teacher, also reads books with young people for a career, as she teaches them how to read. Together we have pursued teaching careers while raising our three children in Caldwell, only blocks from campus. Multiple opportunities have allowed career and family life to intersect with long-term residence in Bangkok and Chiang Mai and various other opportunities. The College of Idaho's location in the Intermountain West is another fortunate aspect of this position. As a product of the Rocky Mountains from my youth, I regularly seek out hiking, camping, downhill skiing, and backpacking, especially through the spectacularly unspoiled Sawtooth Range.   
Professional Experience
Dr. Robert Dayley is a professor of International Political Economy at The College of Idaho, where he began in the fall of 2000. Before arriving in Idaho, he taught at Davidson College, St. Lawrence University, and Oglethorpe University. He has spent over five years in Asia including two Fulbright research grants to Thailand as well as teaching stints at Payap University (Chiang Mai) and China Agricultural University (Beijing). He is fluent in Thai and conversant in Lao. Author of a widely used text in Asian Studies courses, Southeast Asia in the New International Era, eighth edition (Routledge 2020), Dayley's fieldwork and published research focuses on the comparative political economy of Southeast Asia and agrarian change in Thailand.
Dayley has led College of Idaho students on eleven off-campus courses and research trips to Southeast Asia and China. He has served as Davis Advisor and on the Davis Projects for Peace Campus Committee.  He advises The College of Idaho's Model UN program where his delegations have won multiple Outstanding Delegation and Distinguished Delegation awards at National Model United Nations-New York. Professor Dayley was one of the chief architects of The College of Idaho's distinctive PEAK curriculum. From 2013-2016, he served on the national board of ASIANetwork, a consortium of 170 liberal arts colleges in the United States. There he created the ASIANetwork Speakers Bureau grant program of which he now administers as program director. He also serves on the Idaho Advisory Committee of the US Global Leadership Council. In 2011, the Carnegie Foundation and Council for Advancement and Support of Education named him Idaho Professor of the Year. Dayley currently serves as the College of Idaho Faculty President-Elect.
Education
Ph. D., Political Science, Northern Illinois University
M. A., Asian Studies, University of Oregon
B.A., Political Science, Weber State University