Alice Vinson
Art Associate Professor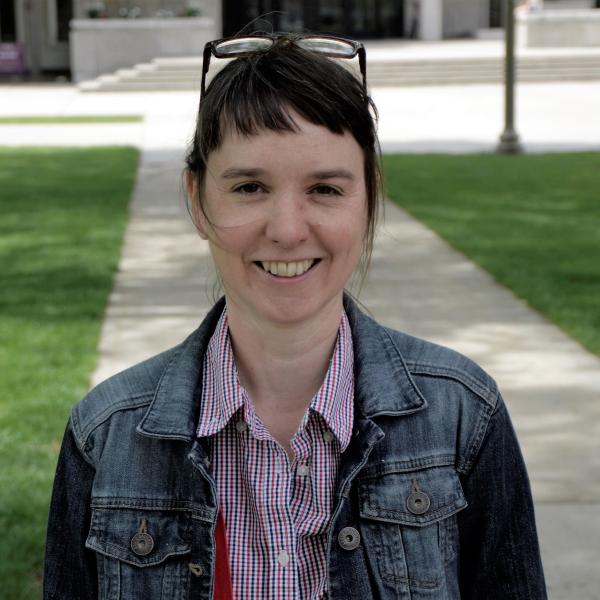 About
Alice Vinson
Contact
Expertise
Visual Communications, Book Arts, Mixed and Multimedia.
Personal Statement
I teach a number of courses in the Art Program: Digital Video, Graphic Design, Web Design, Digital Imaging, Illustration and the Visual Narrative, and Visual Communications Advanced Studio. Most courses explore the use of both traditional and digital methods in communicating visually, offering students the opportunity to create work that reflects their own personal style and interests.
My goal is to provide a environment where students not only feel comfortable asking for help, but they also feel safe to express and discuss their ideas with their peers. This provides students with opportunities to resolve creative issues with the assistance of others, as well as helps students to learn from each other.
My work has been exhibited both nationally and internationally, and is housed in both public and private collections in the United States, United Kindom, Iraq and Japan.
Professional Experience
2014 - present Assistant Professor, Visual Communications, The College of Idaho
2012-14 Instructor of Record, Visual Communications & First Year Experience, University of Arizona
In addition, Alice has instructed workshops in Letterpress and Book Arts at the Arizona State University Museum of Art, Chax Press, University of Arizona Poetry Center, University of Houston-Victoria, and both Book Arts and Sculpture workshops at the nationally recognized Basis Schools.
Education
MFA, Studio Art – Visual Communications, University of Arizona
BFA, Studio Art – Sculpture, University of Arizona
AFA, Visual Arts – Photography, Pima Community College
AA, Liberal Arts, Pima Community College
Publications
500 Handmade Books, Vol. II, Lark Books, 2013
Sonoran Arts Network, July/August 2013
Tucson Weekly, "Fabric of Our Lives", October 11, 2012
The Desert Leaf, Vol. 26, No. 5, May 2012 (pgs. 54-55, 57)
Arizona Illustrated (PBS), March 8, 2012
Handmade Books, Lark Books, 2010
500 Handmade Books, Lark Books, 2008