Dr. Gregory McElwain
Professor of Philsophy and Religious Studies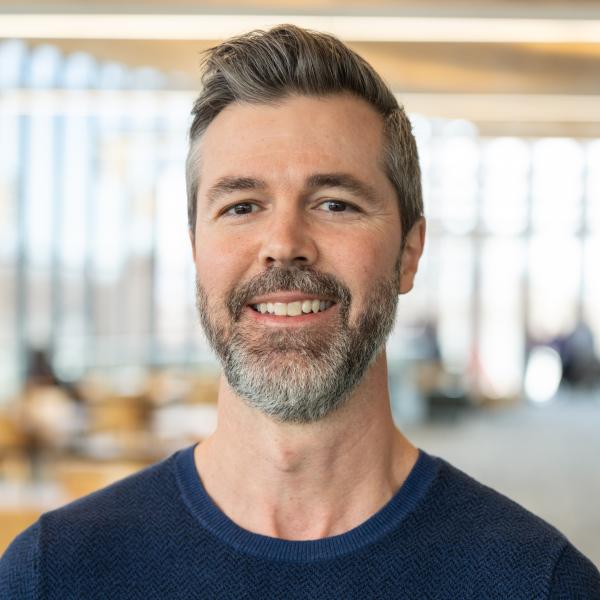 About
Dr. Gregory McElwain
Expertise
Environmental Philosophy, Philosophy of Religion, Ethics, Philosophy of Science, Mary Midgley
Personal Statement
I have a wide range of teaching and research interests in environmental philosophy, philosophy of religion, ethics, and philosophy of science, which is helpful in a small department. My background is in both philosophy and religious studies though my methodology and research are philosophical. My research has increasingly focused on the work of the late British philosopher Mary Midgley while my overarching research focus is in the intersection of animal and environmental ethics in environmental philosophy. My current book project is based on my interviews with Mary Midgley from 2011-18, which focus largely on animals and the environment.
Professional Experience
The College of Idaho: Professor, 2022-Present; Associate Professor, 2017-2022; Assistant Professor, 2011-2017
University of Florida: Instructor, 2010-2011
Education
Ph. D., University of Florida
M.T.S., Vanderbilt University
B.A., Abilene Christian University
Publications
  McElwain, Gregory S. "Relationality in the Thought of Mary Midgley." 
Royal Institute of Philosophy Supplements
,
Volume 87 (A Centenary Celebration: Anscombe, Foot, Midgley, Murdoch) (2020): 235-248. doi: 
10.1017/S1358246119000225
  McElwain, Gregory S. "Midgley at the Intersection of Animal and Environmental Ethics." 
Les Ateliers de l'Éthique / The Ethics Forum
 13, no. 1 (2018): 143-158. doi: 
10.7202/1055122ar
.  
  McElwain, Gregory S. "Religion and Dangerous Environmental Change: Transdisciplinary Perspectives on the Ethics of Climate and Sustainability." Politics and Religion 5 (2012): 476-478.
  McElwain, Gregory S. "Ethics of Animal Use." Journal of Agriculture & Environmental Ethics 22 (2009): 291-293.