Dr. Jen Wallin-Ruschman
Associate Professor,psych/Hansberger Chair/Dircommbasededuc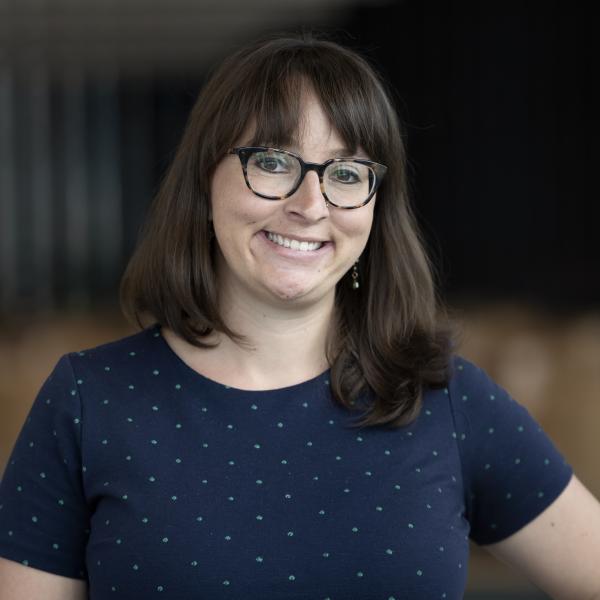 About
Dr. Jen Wallin-Ruschman
Expertise
Community Psychology, Social Psychology, Psychology of Gender, Psychology and Social Change, Community, Participatory, and Qualitative Methods
Personal Statement
I teach a range of courses, including social psychology, community psychology, qualitative research methods, health psychology, and gender and sexuality. My teaching and research are both influenced by critical and feminist pedagogies. I think of learning and knowledge production as a collaborative and participatory process. An action orientation is also central to my work- come to class prepared to engage in real-world application and project-based learning with an aim towards social change.
As a community-based researcher, the topics I investigate shift with the community I am working with and their identified needs. However, my approach to research is always rooted in respect for multiple ways of knowing and the experiences of research participants. I mix methods when conducting research but I often focus more on qualitative methodologies, including focus groups, photovoice, open-ended surveys, and interviews. I love collaborating and mentoring students on research projects or just chatting about methods. Please stop by anytime to talk or explore ways you might get involved in research or action.
I live with my partner and two young daughters in Boise. I love coffee, dessert, and fantasy books. I enjoy running, biking, swimming, camping, and yoga but don't always have time to follow through on these with regularity.
Professional Experience
2016 - present Assistant Professor, The College of Idaho, Caldwell, ID.
2013-2016 Assistant Professor, Abraham Baldwin Agricultural College, Tifton, GA.
2013 Visiting Instructor, Willamette University, Salem, OR.
2012-2013 Instructor, Portland State University, Portland, OR.
Education
Ph. D., 2014, Applied Psychology (specialization in Social and Community), Portland State University
M.S., 2011, Psychology, Portland State University
B.A., 2008 , Psychology, Sociology, and Biology, University of Louisville
Publications
Wallin-Ruschman, J., Price, A.*, Richey, C.*, & Carns, K.* (in press) Reflections and results from the intersections: Teaching and learning the praxis of intersectionality in the psychology classroom. Journal for Social Action in Counseling and Psychology.   *= College of Idaho student or alum
Patka, M., Wallin-Ruschman, J., Al Rahma, B. A., Zar, A. bin Nauman, H., Sharif, J. M….Khanam, Z. (2020). "We need to share our stories": The lives of Pakistanis with intellectual disabilities and their guardians. Journal of Intellectual Disability Research.
Patka, M., Wallin-Ruschman, J., Murry, A. & Minich, N. (2018). Exploring sense of community as a predictor of critical consciousness among youth in Ukraine. Global Journal of Community Psychology Practice, 9(1), 1-17.
Wallin-Ruschman, J., Patka, M., & Murry, A. (2018) The role of sense of community and individual differences on critical consciousness in Iran. Community Psychology in Global Perspective, (4)1, 42-65.
Wallin-Ruschman, J. (2018). "I thought it was just knowledge but it's definitely a lot of guts": Exploring emotional and relational dimensions of critical consciousness development. The Urban Review, 50(1), 3-22.
Wallin-Ruschman, J. & Pataka, M. (2016). Learning from critical collective spaces: Reflections on the community-diversity dialectic in safe spaces. Journal of Social and Political Psychology, 4(1), 318-331.
Patka, M, Wallin-Ruschman, J., Wallace, T., & Robbins, C. (2016). Exit cards: Creating a dialogue for continuous evaluation. Teaching in Higher Education. DOI: 10.1080/13562517.2016.1167033