Dr. Kerry Hunter
Political Economy Professor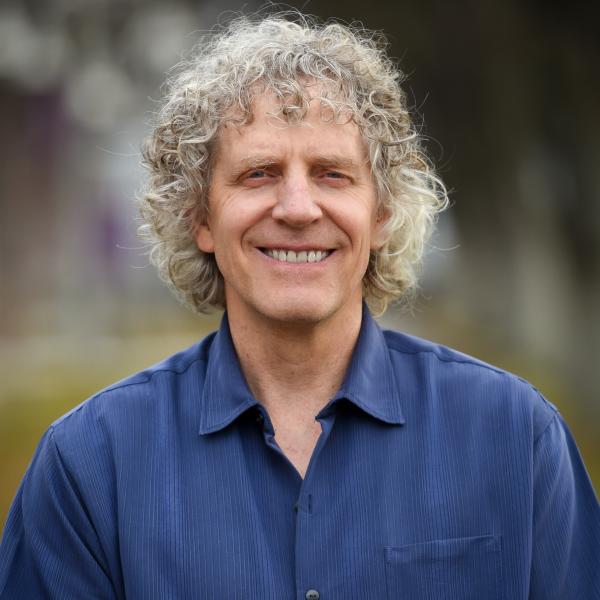 Personal Statement
"Dr. Hunter bends minds like bodybuilders bend aluminum coke cans—that is to say, quite easily. Actually, this is a weak analogy because when bodybuilders bend coke cans the cans are useless post-bending. When Hunter bends minds, they become more useful. Maybe he's more like a ripped blacksmith bending steel?" —Anonymous Student
I'm no blacksmith. Nor am I trying to bend minds. Socrates is my mentor—even though I am not old enough to have actually met him in person, as some of my current students would have you believe. Like Socrates, I see teaching as a form of midwifery. Through much labor, I help students give birth to new ideas and new discoveries. I could "teach" no other way. For over thirty years, no two classes have been the same. Each term there are different students giving birth to new discoveries and new ideas. Thankfully, unlike for Socrates, who got himself killed for "corrupting the youth" in ancient Athens, The College of Idaho has proven a supportive place for me to practice my calling. With luck, I will last another thirty years.
Professional Experience
I earned my Ph.D. from the University of Washington and began teaching at The College of Idaho in 1988. I have been here ever since. In 2008, I was named Idaho Professor of the Year by the Carnegie Foundation for the Advancement in Teaching.
I teach courses in political philosophy and constitutional law and hold a biannual Mock Supreme Court course in which nine students are selected to play the role of a current justice on the U.S. Supreme Court. For this course, the students study cases currently before the Court, hear oral arguments by practicing attorneys in the area, and write opinions as if they were sitting on the Court. Students find this course particularly challenging and rewarding. Past participants include Rhodes, Marshall, and Truman Scholars.
During my sabbatical in 2009, I visited New Zealand where I engaged with journalists, members of the public in urban and rural settings, law professors, representatives of diverse political movements, multiple government officials—including two former prime ministers, one of which is the author of New Zealand's bill of rights, and one future prime minister, Jacinda Ardern. This visit was part of my effort to experience a political culture radically different from that of the U.S. in that New Zealand refuses to grant courts power to overturn acts of the legislature. Upon returning to the U.S., I have published several articles in leading New Zealand law journals debating the issue of whether New Zealand should adopt an American-style constitution.
Publications
The Reign of Fantasy: The Political Roots of Reagan's Star Wars Policy (1992)
The Role of the Supreme Court in American Political Culture: Preserving the Founding Myths (2006)
Approaching the U.S. Constitution: Sacred Covenant or Plaything for Lawyers and Judges (2014 and 2016).