Dr. Ron Garner
Assistant Professor of Health and Human Performance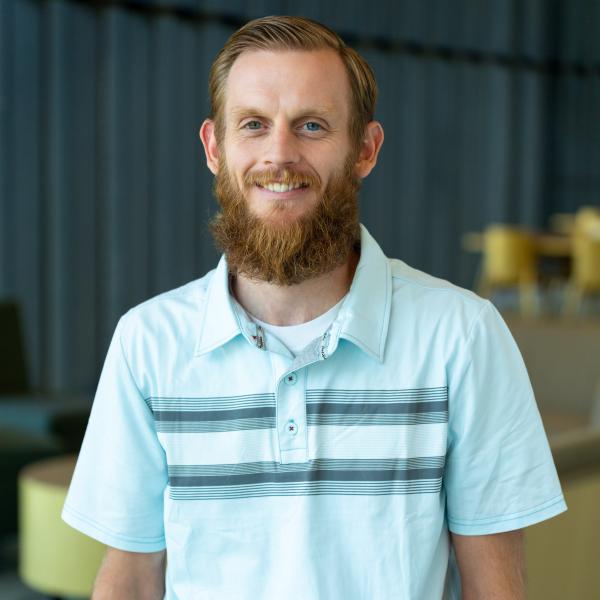 About
Dr. Ron Garner
Contact
Expertise
Skeletal muscle physiology; metabolism; nutrition; exercise testing & fitness assessments
Personal Statement
As a student, I was influenced by tremendous mentors in science who taught me how to be clear, concise and rigorous in my approach to writing and research. As a professor, I dream to offer that same experience to all students who enter my classroom or whom I get the privilege to know through our association at The College of Idaho.
Professional Experience
Growing up in small town Idaho (Fruitland), my experiences in life have been better than I could have imagined. My exposure to research early in my academic career shaped my decision to pursue Graduate School and a PhD. Each degree taught me something deeper about exercise physiology and human biology than I knew previously. During my Master's program at Utah State, I completed elective coursework with the Nutrition department and worked with research teams in both exercise science and nutrition. During my PhD, I utilized skeletal muscle biopsies to explore mechanisms of cellular communication to support our main hypothesis – that active skeletal muscle (AKA exercise) is an integral part of the endocrine system regulating metabolic function (and with inactivity, metabolic dysfunction). Previous to my time at The College of Idaho, I taught for 4 years as an assistant professor at a private college in Bangor, Maine and moved back to the Treasure Valley in Summer 2022. My wife, Maggie, and I have 5 kids (3 boys, 2 girls) who love to explore life and physical activity in chaotic form.
Education
PhD, Exercise Physiology, Purdue University
MS, Health and Human Performance, Utah State University
BS, Exercise Science, Brigham Young University–Idaho