Dr. Sue Schaper
English Professor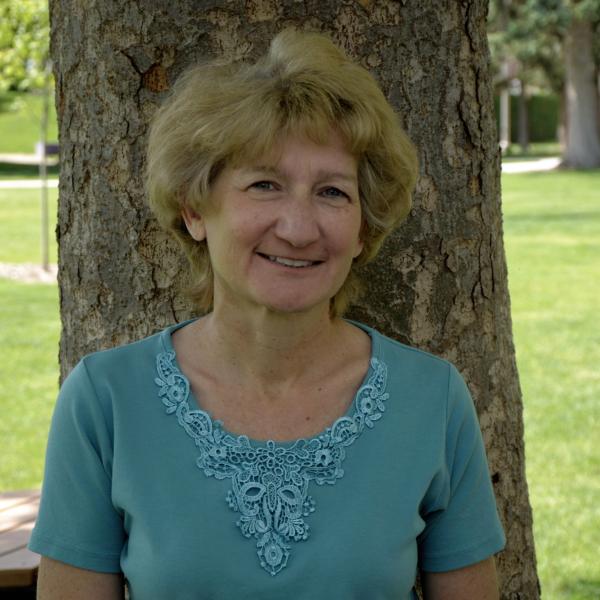 About
Dr. Sue Schaper
Expertise
Modern British literature, Victorian studies, ghost stories, detective fiction, regionalisms, children's literature, and the pedagogy of off-campus study
Personal Statement
I occasionally describe literature as articulation of human experience.  Of course an array of disciplines has emerged to explore particular dimensions of human experience,  and the creation and study of literature has been enriched by the influence of many fields of study.  I think this realization resonates with students at The College of Idaho because under its PEAK curriculum, students explore a selection of disciplines in depth and are invited to identify meaningful correspondences. In the course of my own education and scholarship, my interests have led me to forays into history, biology, anthropology, and art history, just to name a few. Each of these forays has left me with a deeper understanding and appreciation of literature. I teach a variety of courses at The College of Idaho, and each is attentive to what appear to be the most fruitful ways of studying class texts.  Consequently, my courses may pursue the insights gleaned from concentration on language, form, and the evolution of genres; biography; the practices of literary marketplaces; and the historical and cultural contexts from which texts emerge. My fascination with literature often centers on gothic and crime narratives, children's literature, and regional identity and sense of place. The latter prompts me to travel regularly to the British Isles, exploring the many facets of cosmopolitan London, hiking in the Yorkshire Dales and Scottish Highlands, or contemplating small community life and tradition in the Orkney, Aran, or  Channel Islands. Threaded throughout, however, is a central set of questions:  what power does literature hold to express and influence people's perceptions of their experience? what did a work of literature attempt to communicate to its initial readers? what has it communicated to its subsequent readers? and how can studied, imaginative engagement with it help us understand ourselves?
I am the faculty supervisor of the British Studies PEAK minor and serve as the College's Honors Fellowships coordinator.
Professional Experience
At The College of Idaho, she teaches modern British literature, First Year Seminars on the American West, and Native American fiction. Her courses cover such topics as crime literature, the supernatural in literature, the Brontës, and World War I literature. She also regularly participates in an interdisciplinary, team-taught course in London.
She is the faculty supervisor of the British Studies PEAK minor and also serves on the Idaho Humanities Council.
Education
Ph.D., Indiana University
M.A., Washington State University
B.A., Luther College
Publications
"Victorian Ghostbusting: Gendered Authority in the Middle-Class Home" Victorian Newsletter 100 (2001): 6-13.
Rev. Of Victorian Ghosts in the Noontide: Women Writers and the Supernatural by Vanessa D. Dickerson. Victorian Studies 42 (2000). 677-679.