Dr. TR Brooks
Psychology Assistant Professor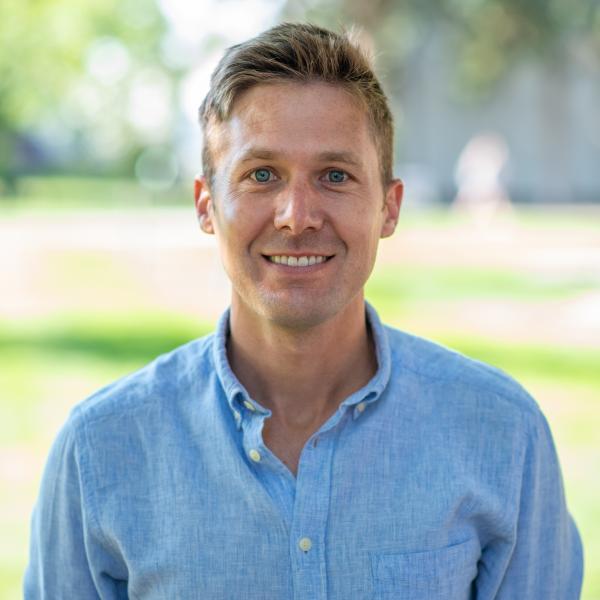 Personal Statement
I'm a perceptual psychologist, which means I study how the information out in the environment influences our behavior and experience. In particular, I study the interaction of visual and haptic (touch) perception. My research takes an "ecological" approach, which means it emphasizes how the environment and its physical forces and processes shape perceptual information before it reaches our sense organs.
I favor dynamic systems models of human behavior, and recently have applied this approach to experiments in human-environment interaction.
At the College of Idaho, I get to work with students that have a broad base of knowledge and experience, which is a perfect match for the multidisciplinary nature of my research.
When not teaching or doing experiments, I like to cook, read science fiction, and tromp around in the mountains looking for cool rocks and mushrooms with my wife and two kids.
Courses Taught: General Psychology; Environmental Psychology; Biological Psychology; Psychology in Science Fiction; Sensation & Perception; Cognitive Psychology; Neuropsychology; Collaborative Research; Introduction to Psychological Science.
Professional Experience
2018 – 2020 | Visiting Assistant Professor, The College of Idaho
2020 – Present | Assistant Professor, The College of Idaho
Education
Ph.D., University of Connecticut, Psychology (2018)
HBA, University of Utah, Psychology (2007)