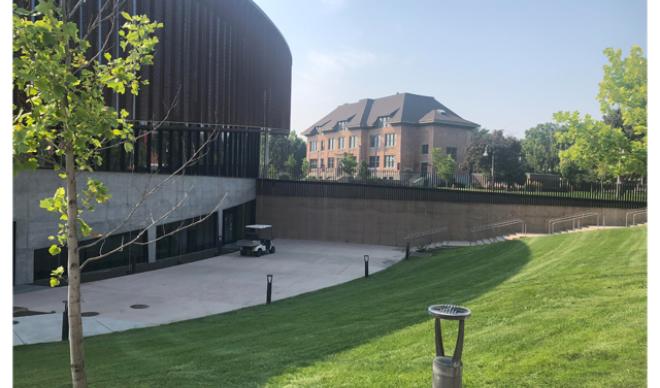 A performance of Shakespeare's "A Midsummer Night's Dream," featuring four alumni from The College of Idaho, will be held on campus on Friday, August 6, at 7:30 p.m.
The performance will take place on the Cruzen-Murray Hillside, just outside the campus library on its southwest corner.
The production is being put on by The Boise Bard Players and will be free of charge. Four graduates of the College – Edie Dull '15 Andres Maldonado '18, Taylor Hawker '13, and Katherine Lizarraga '17 - will be featured in the show. A fifth, John Wicks, also attended the College.
"We are thrilled to have The Boise Bard Players on campus for this show and the fact that five of our past theatre students make up half the company is exciting beyond words," said Joe Golden, a theatre professor at the College who is active in the local theatre community. "It's inspiring to see them continue their love of theatre after finishing at the College and working with this wonderful, collaborative company. Can't wait to see the show!"
This will be the first public performance in that location on campus. Golden says there could be more events in that spot in the future.
The show is part of a series of performances that includes stops in Boise and Mountain Home. For more information, click here to visit The Boise Bard Players' website.
The College of Idaho has a 130-year-old legacy of excellence. The College is known for its outstanding academic programs, winning athletics tradition, and history of producing successful graduates, including seven Rhodes Scholars, three governors, and countless business leaders and innovators. Its distinctive PEAK Curriculum challenges students to attain competency in the four knowledge peaks of humanities, natural sciences, social sciences, and a professional field—empowering them to earn a major and three minors in four years. The College's close-knit, residential campus is located in Caldwell, where its proximity both to Boise and to the world-class outdoor activities of southwest Idaho's mountains and rivers offers unique opportunities for learning beyond the classroom. For more information, visit www.collegeofidaho.edu.