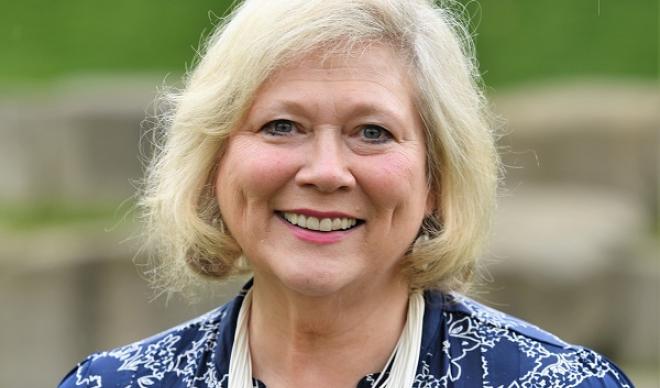 Just one year after receiving national recognition from the American College Health Association for record-setting turnouts for free, campus-wide immunization clinics, The College of Idaho's Director of Health and Wellness Services Barbie Vander Boegh, RN, has another award to add to her collection: the 2018 Idaho School Immunization Star Award.
Awarded by the Idaho Immunization Program, the School Immunization Star Award is given each year to school nurses who go above and beyond to improve school immunization rates and policies, taking the initiative to promote immunization within their school or district. In receiving this year's award, Vander Boegh's efforts to ensure the College's compliance with the State of Idaho's full recommended vaccination roster and to promote vaccination as the most effective preventative measure toward illness have been acknowledged.
"It definitely feels nice to be recognized," Vander Boegh said. "For me, I think the biggest thing is always going to be education. Vaccination has become a culturally sensitive topic, but the thing I've found over the years is if we bring the right information to students and parents and show the science behind it all, it goes a long way to making an informed decision about your health."
The College's vaccination policy is among the most extensive among the state's colleges and universities, requiring students to maintain immunization records on par with the state's recommendations. In addition, the College is the only higher education institution in the state of Idaho to require a tuberculin test on international or exchange students who hail from countries most at risk for TB.
Under the College's policy, personal philosophical exemptions are not considered, although medical or religious exemptions are still allowed.
Vander Boegh was instrumental in implementing the College's immunization policy, working closely with the College's administration to champion the importance of vaccination, particularly against Hepatitis B and HPV. Vander Boegh also organized free flu shot clinics with the aid of Preventative Health and Rite Aid.
Vander Boegh is one of five awardees for 2018, receiving the award for the second time. She previously received the award in 2014 for her work as a school nurse at the Wilder School District, where she raised immunization rates for the district from 68 percent to 98 percent.
Vander Boegh said the policy's success on campus has been exciting, particularly in student participation in annual immunization clinics. She said she already has her sights set on the coming fall semester, as she plans to accept the Alana Yaksich National Flu Vaccine for Colleges and Universities Challenge — a nationwide effort to increase flu vaccination among college campuses.
"Whatever steps we can take to help the student body maintain a healthy campus, I'm excited by them," Vander Boegh said. "Needles are scary sometimes, but it's better not to play Russian roulette with your health."
The College of Idaho has a 127-year-old legacy of excellence. The C of I is known for its outstanding academic programs, winning athletics tradition and history of producing successful graduates, including seven Rhodes Scholars, three governors, and countless business leaders and innovators. Its distinctive PEAK Curriculum challenges students to attain competency in the four knowledge peaks of humanities, natural sciences, social sciences and a professional field—empowering them to earn a major and three minors in four years. The College's close-knit, residential campus is located in Caldwell, where its proximity both to Boise and to the world-class outdoor activities of southwest Idaho's mountains and rivers offers unique opportunities for learning beyond the classroom.  For more information, visit www.collegeofidaho.edu.