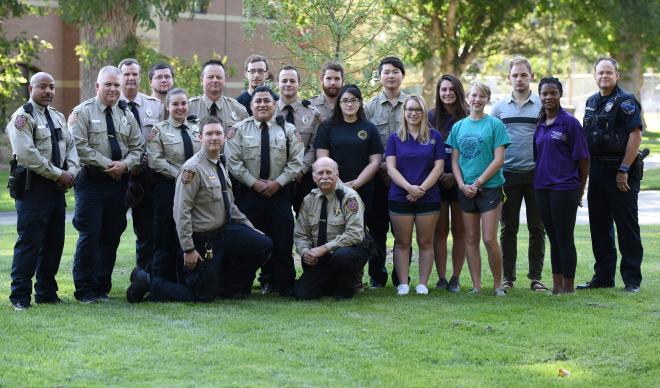 As part of The College of Idaho's continued commitment to the safety of its students, staff and faculty, Campus Safety will hold two kinds of classes designed to improve personal safety during various lunch hours throughout the month of February.
"The Campus Safety Department is pleased to announce these upcoming classes," said Allan Laird, C of I's director of campus safety. "These classes are being held over the lunch hour so that the campus community can come as it is able. Participants are encouraged to bring their own lunch or grab lunch at the dining hall and join us."
The first class, "Refuse to Be a Victim," aims to teach methods for students and staff members to help them avoid being made victims of crimes. The class will equip attendees with a number of strategies to deal with possible criminal acts against them, including both violent and nonviolent crime.
The second class, "Response to Active Shooter," teaches its attendees RUN, HIDE and FIGHT principles when encountering a situation in which an active shooter is in the area. The campus safety instructors will help participants maximize their chances at safety in this stressful situation by helping them identify which option of the principles has the best chance at a positive, safe outcome for themselves.
"This class was originally for unarmed Campus Safety officers, but we have adapted it to reach all members of our community," Laird said.
Each class is set to last between 30-45 minutes each, with the active shooter class offering additional time for attendees to participate in techniques associated with the FIGHT principle. Both courses are free and open to all members of the campus community.
"Refuse to be a Victim" will be held at 12 p.m. on Tuesday, Feb. 6 and at 12:30 p.m. on Wednesday, Feb. 21, while "Response to Active Shooter" will be held at 12 p.m. on Thursday, Feb. 8 and at 12 p.m. on Thursday, Feb. 15. Each class will be held in the Simplot South Dining Hall. Participants may choose to bring lunch to the class, either by bringing their own or by purchasing it at Simplot Dining Hall's cafeteria.
For more information, please contact Campus Safety at (208) 459-5151.
The College of Idaho has a 125-year-old legacy of excellence. The C of I is known for its outstanding academic programs, winning athletics tradition and history of producing successful graduates, including seven Rhodes Scholars, three governors, four NFL players and countless business leaders and innovators. Its distinctive PEAK Curriculum challenges students to attain competency in the four knowledge peaks of humanities, natural sciences, social sciences and a professional field—empowering them to earn a major and three minors in four years. The College's close-knit, residential campus is located in Caldwell, where its proximity both to Boise and to the world-class outdoor activities of southwest Idaho's mountains and rivers offers unique opportunities for learning beyond the classroom.  For more information, visit www.collegeofidaho.edu.