The College of Idaho Board of Trustees is honored to welcome six new members and announces new leadership roles. The six new members of the board are Elaine Baylor, Paula Kluksdal '94, Karly Pippitt '02, Dennis R. Robertson '87, Amalka Samarasekera '13, and Ken Wagers '84. The new leaders are Jill Twedt '01 as board chair and Jen Sampson '97 as vice-chair.
U.S. Chief Magistrate Judge and College trustee Candy Dale '79 led the recruitment effort of the new members with a mindset of increasing inclusion and representation within the board. "The addition of these six individuals reflects tremendous progress with achieving and maintaining diversity among those guiding the College as members of the Board of Trustees," Dale said. "The personal and professional diversity among our new trustees is multi-dimensional and will enhance the already robust exchange of perspectives that occurs when the trustees participate in strategic and financial planning with the administration, faculty, staff, student body, and alumni of the College. Their careers cover the spectrum – finance and real estate law, marketing and business planning, healthcare and medical education, banking, mentorship of student-athletes, career mentoring and counseling, and software development and business ownership."
"They are geographically diverse as well," Dale continued. "Two are local to Idaho; one to New York, one to Boulder, Colorado; one to Beverly Hills; and one to Salt Lake City. It never ceases to amaze me how willing accomplished individuals such as these are to volunteer their time, talent, and wisdom to ensure that the College sustains and exceeds its position as one of the finest liberal arts colleges in the nation."
The New Member of the Board of Trustees
Elaine Baylor/Community and Education Advocate
Elaine received her bachelor's degree in sociology at Newcomb College, which was the women's college connected to Tulane in New Orleans. After Newcomb, she attended Tulane's School of Social Work where she received her master's degree in social work. Elaine has spent her professional career mentoring and providing professional coaching to students, especially those from under-served populations. In addition to The College of Idaho Board of Trustees, she is currently a Board Member for the Los Angeles Valley College Foundation Board, where she is involved in the Fundraising, Scholarship, and Public Relations Committees and is an Advisory Board Member for the COWEN Institute of Tulane University, New Orleans. Elaine appreciates the opportunity to engage with students, hearing their stories, and hopes that she can provide support and the wisdom that comes from experience to these students. Anyone that knows her, knows that she is a humble, kind, compassionate person of deep faith, with a very big heart, and is "honored to serve as a Trustee."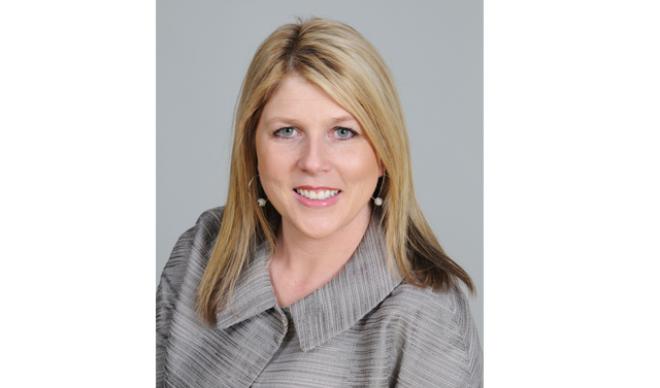 Paula Kluksdal '94/Partner, Hawley Troxell
Paula graduated from The College of Idaho in 1994 where she received her Bachelor of Arts and graduated cum laude. She received her J.D. from the University of Idaho College of Law in 1997, where she was Editor in Chief of the University of Idaho Law Review, 1996-1997. Paula is co-chair of the firm's banking practice group and was the first woman member of Hawley Troxell's Board of Partners from 2012 to 2020. She focuses her practice in the areas of real estate and finance, and represents a wide variety of lenders and borrowers in the documentation and due diligence necessary for securitized lending, compliance with Idaho's commercial lending regulations, loan documentation, and collection.  In addition to serving on the College's Board of Trustees, Paula is a member of the Idaho State Bar, American Bar Association, National Association of Bond Lawyers, and Idaho Women Lawyers. Paula has achieved many accomplishments throughout her legal career, most recently the 2021 Richard C. Fields Civility Award. Paula also generously contributes her time and expertise to provide presentations on a variety of topics for associations, including professional women organizations. She is married to alumnus John Kluksdal '94.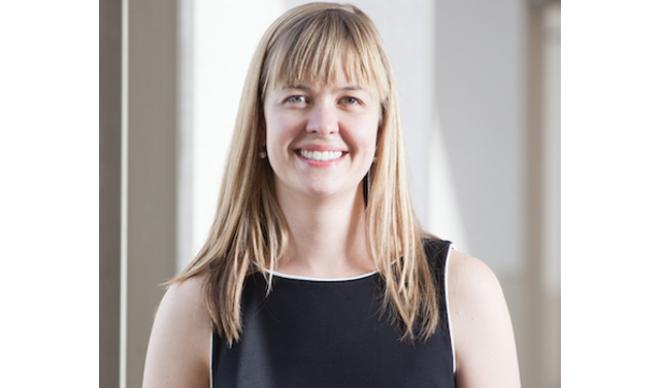 Dr. Karly Pippitt, M.D. '02/Director and Associate Professor, University of Utah
Dr. Pippitt is a Clinical Associate Professor in the Department of Family and Preventative Medicine at the University of Utah where she also serves as the Director of Medical Student Education in Family Medicine. Karly graduated from The College of Idaho in 2002 where she received her degree in biology and later attended the University of Utah where she received her M.D. in 2006. Dr. Pippitt's background in medicine, teaching, and volunteer work is extensive. In addition to The College's Board of Trustees, Karly also serves on various committees at The University of Utah such as Continuing Medical Education Advisory Committee and Medical Staff Credentials Committee.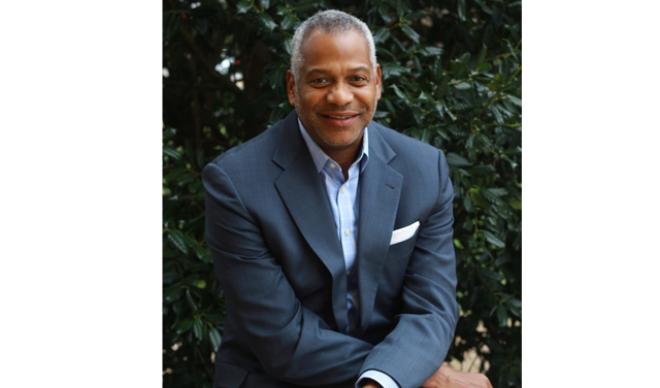 Dennis R. Robertson '87/President, Elite Athlete Division, Protocol International
Dennis received his BA in business management at The College of Idaho and his extensive athletic background paved the way to his current role as President of Protocol International's Elite Athlete Division, responsible for Profit & Loss, recruitment, negotiating, sponsorship, marketing, branding, and development. Robertson's athletic achievements range from his participation in the 1979 Junior AAU Olympics to The College of Idaho where he was the two-time Defensive Player of the Year (1984-86), Athlete of the Year (1985), and the Assistant Junior Varsity Coach (1986). He also became an NBA Pro-Am player with the Portland/Seattle team from 1986-1987 and started as a small forward for "Each One Teach One" at the famous Rucker Park in Harlem under legendary Coach John Martin for three years. In addition to his athletic background, Dennis has also been involved in the corporate arena as a banking executive spanning over 30 years with American Express, JP Morgan Chase, and Carver Federal Savings Bank. This experience encompassed many aspects of corporate coaching, branding, training and development, campaigns, acquisitions and promotion, and staff recruitment. Dennis brings to the table his high energy, competitive edge, personable leadership skills, and proven track record. Dennis is currently working with professional athletes, college and university athletic departments, AAU teams, high schools, and youth.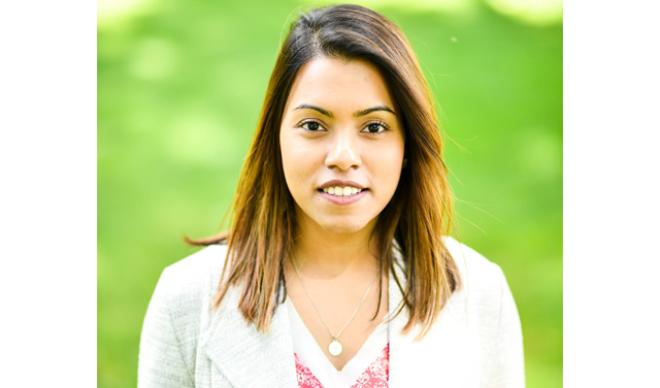 Amalka Samarasekera '13/Strategy & Planning Lead, HP Inc., Print Hardware Systems & Solutions
Amalka leads Strategy and Planning for HP Print Solutions and Software Platforms team, where she drives product innovation, business strategy planning, and future product marketing for HP's Consumer Business print solutions and software. She also has extensive experience in program management and market research analysis. She graduated from The College of Idaho in 2013 with dual degrees in psychology and anthropology/sociology. Amalka also received her Master of Business Administration from Boise State University in 2018 and International Baccalaureate Diploma from Pearson College (UWC) in British Columbia, Canada in 2009. In addition to The College's Board of Trustees, she also serves on other boards as the Partnerships lead for Women Innovators and Selection Committee member for the UWC-USA National Committee.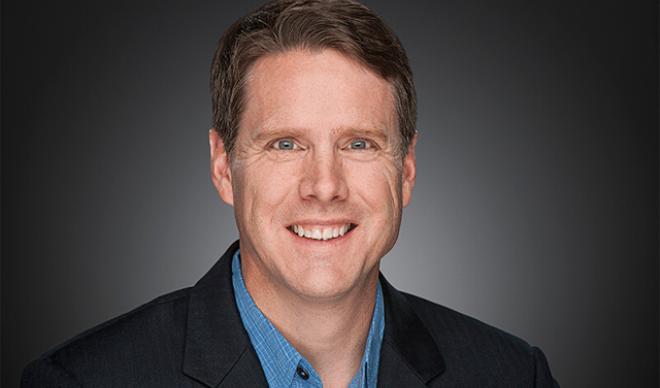 Ken Wagers '84/Vice President, Kelmar Associates
Ken is currently the Vice President of Client Information Services at Kelmar Associates. He graduated from The College of Idaho in 1984 with a Bachelor of Arts in Accounting and Finance and received his Master of Taxation at the University of Denver School of Law in 1985. Ken has spent his career working collaboratively with nearly every state's unclaimed property department in the U.S., focusing on system implementations, integrations, services, and best practices. In addition to the College's Board of Trustees, Ken is a member of the NAST Corporate Affiliate Board, Involta Financial Advisory Board, and The College of Idaho National Alumni Board (past president). A few of Ken's interests include hiking, running, skiing, and woodworking.
New Leadership
In addition to announcing new board members, the College has a new leadership of the entire board, as Jill Twedt '01 takes over as the board chair, while Jen (Vroman) Sampson '97 has been named vice-chair.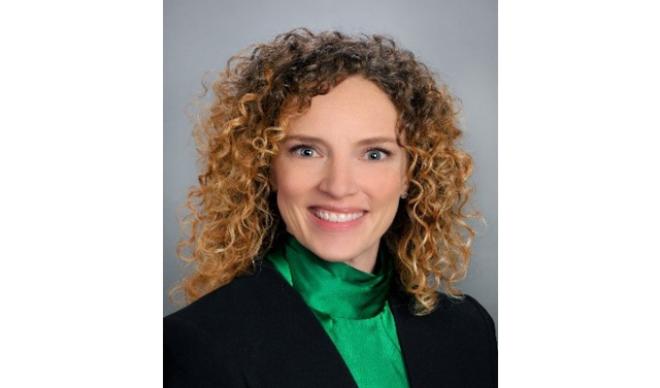 Twedt is Senior Vice President, General Counsel and Corporate Secretary for Boise Cascade Company. "It's a huge honor to be able to do it," she said of the appointment to board chair. "First and foremost, it's exciting. I consider it an opportunity to give back."
Twedt pointed to the many mentors she has learned from, including faculty members of the College and alumni attorneys and judges, as inspiration for the new leadership role. "I have found in my life that mentorship is so important. I've had mentors since I was a child. For me to be able to give back to the College in the way of being the board chair, I see that as a continued extension of mentorship and sponsorship."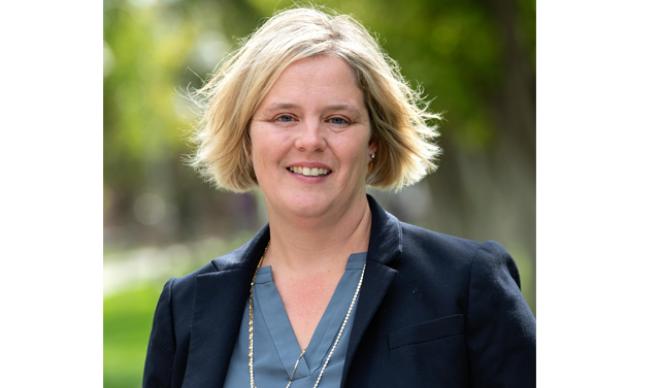 Sampson is a native Idahoan and spent the majority of her career in Public Affairs, Communications and Community Outreach. She currently operates a small house renovation business and is now vice-chair of the Board of Trustees. "As an alum, I'm honored to work with an institution that consistently fosters academic excellence, individual growth, and a sense of community for its students," she said. "From the board's perspective, I am eager to continue the College's mission of changing lives – one student at a time."
The College of Idaho has a 130-year-old legacy of excellence. The College is known for its outstanding academic programs, winning athletics tradition, and history of producing successful graduates, including seven Rhodes Scholars, three governors, and countless business leaders and innovators. Its distinctive PEAK Curriculum challenges students to attain competency in the four knowledge peaks of humanities, natural sciences, social sciences, and a professional field—empowering them to earn a major and three minors in four years. The College's close-knit, residential campus is located in Caldwell, where its proximity both to Boise and to the world-class outdoor activities of southwest Idaho's mountains and rivers offers unique opportunities for learning beyond the classroom. For more information, visit www.collegeofidaho.edu.