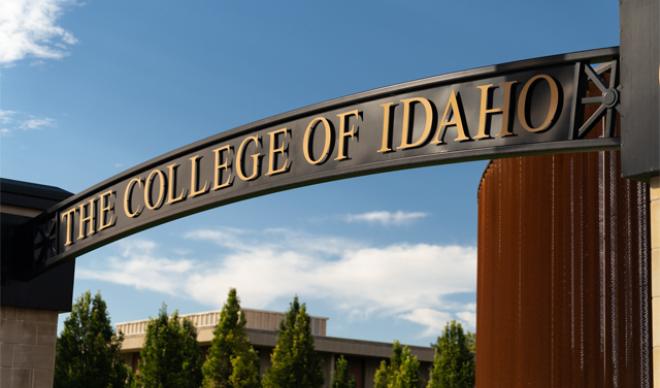 The College of Idaho once again made the cut as one of the top colleges or universities in its region, as graded by the esteemed Princeton Review.
The Princeton Review helps prospective college students prepare to make that step, whether it is through tutoring, test preparation, or, in this case, institutional research.
In all, 655 schools are reviewed in five regions: Northeast, Southeast, Midwest, Western, and International. The College is one of 126 schools profiled in the Western region. The Princeton Review doesn't rank its selections. Rather, it presents them in alphabetical order. The College has earned inclusion from the Princeton Review several times in its nearly 30 years of publication.
The schools profiled in each region are, in the Review's own words, schools it considers "academically outstanding and well worth consideration in your college search."
The Western region includes colleges and universities from 13 different states - Alaska, Hawai'i, Washington, Oregon, California, Arizona, New Mexico, Texas, Utah, Nevada, Montana, Wyoming, and Idaho.
The College's profile by the Princeton Review can be found here.
A complete list of the Western Region can be found here.
The College of Idaho has a 131-year-old legacy of excellence. The College is known for its outstanding academic programs, winning athletics tradition, and history of producing successful graduates, including seven Rhodes Scholars, three governors, and countless business leaders and innovators. Its distinctive PEAK Curriculum challenges students to attain competency in the four knowledge peaks of humanities, natural sciences, social sciences, and a professional field—empowering them to earn a major and three minors in four years. The College's close-knit, residential campus is located in Caldwell, where its proximity both to Boise and to the world-class outdoor activities of southwest Idaho's mountains and rivers offers unique opportunities for learning beyond the classroom. For more information, visit www.collegeofidaho.edu.