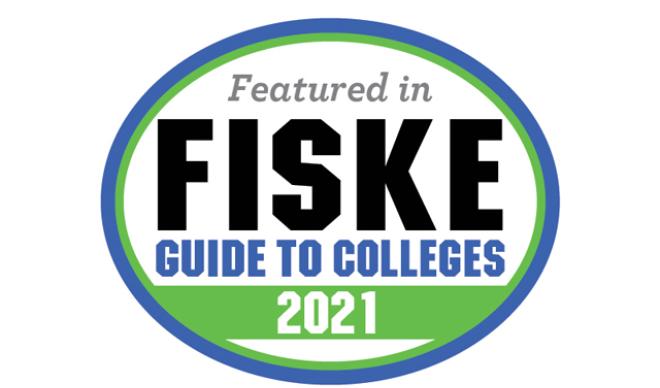 The College of Idaho received two more positive reviews with national publications and rankings as the 2020-21 academic year draws near.
Once again, the College will be highlighted in the Fiske Guide to Colleges 2021, an annual publication that profiles more than 300 of the "best and most interesting" colleges in the country. This marks the 37th edition of the publication.
The College remains the only liberal arts institution between the Rocky Mountains and Pacific Coast featured by Fiske. Along with information about the PEAK academics, student life, and assorted statistics, Fiske also includes feedback from students. The feedback topics range from academics, campus activities and safety, and food services. To see a PDF of Fiske's report, click here.
The College also earned top marks from Zippia for being the best institute of higher learning in the state for finding a job. It is the same honor bestowed upon the College as last year.
Zippia makes its determination based on data supplied by the U.S. Department of Education's "College Scorecard." The numbers focus on job-placement numbers ten years after graduation, which indicates a pattern of employment success.
"What rankings and inclusions provide is affirmation that the excellent work our faculty, staff, and students contribute to the academic community is being noticed," said Vice President of Enrollment Management Brian Bava. "These third party endorsements help validate what we already know: that The College of Idaho is an inclusive community that provides an exceptional learning experience."
The College of Idaho has a 129-year-old legacy of excellence. The C of I is known for its outstanding academic programs, winning athletics tradition and history of producing successful graduates, including seven Rhodes Scholars, three governors, and countless business leaders and innovators. Its distinctive PEAK Curriculum challenges students to attain competency in the four knowledge peaks of humanities, natural sciences, social sciences and a professional field—empowering them to earn a major and three minors in four years. The College's close-knit, residential campus is located in Caldwell, where its proximity both to Boise and to the world-class outdoor activities of southwest Idaho's mountains and rivers offers unique opportunities for learning beyond the classroom.  For more information, visit www.collegeofidaho.edu.