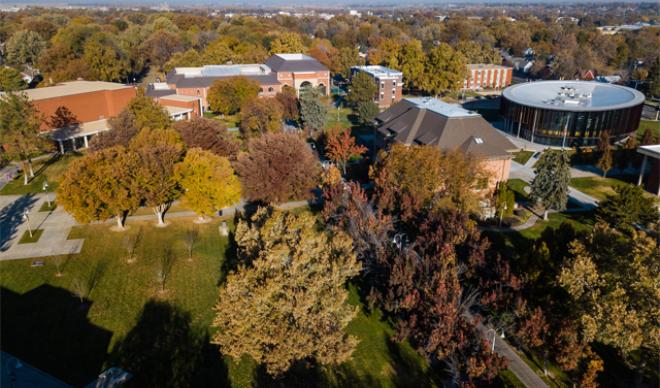 The College of Idaho cracked national rankings with two more publications recently, ranking in the top 30 for value by College Factual and ranking in the top 100 overall for liberal arts colleges by Stacker.
The College Factual rankings placed the College at No. 28 overall among nearly 300 institutes of higher learning in the category of "Best Colleges for the Money." The rankings lay out schools based on the quality of education while keeping student debt to a minimum. It takes into account the average time it takes to earn a degree along with financial aid. Soka University in California earned the top overall ranking, with Utah's Brigham Young University coming in second. The College of Idaho, by a wide margin, is the top-ranked school in Idaho. The next-highest is BYU-Idaho, which checked in nearly 100 slots behind the College at No. 127. The College also earned top-20 national rankings in value and quality of its Health Sciences & Services education.
Stacker, meanwhile, ranked the top 100 liberal arts institutions in the country with The College of Idaho checking in at No. 95. Pomona College (California), Bowdoin College (Maine), and Harvey Mudd College (California) earned the top three overall national rankings. Stacker used rankings provided by Niche, which analyzed academic, admissions, financial, and student life data from the U.S. Department of Education along with feedback from students and alumni to determine its rankings.
The College of Idaho has a 129-year-old legacy of excellence. The College is known for its outstanding academic programs, winning athletics tradition and history of producing successful graduates, including seven Rhodes Scholars, three governors, and countless business leaders and innovators. Its distinctive PEAK Curriculum challenges students to attain competency in the four knowledge peaks of humanities, natural sciences, social sciences and a professional field—empowering them to earn a major and three minors in four years. The College's close-knit, residential campus is located in Caldwell, where its proximity both to Boise and to the world-class outdoor activities of southwest Idaho's mountains and rivers offers unique opportunities for learning beyond the classroom. For more information, visit www.collegeofidaho.edu.