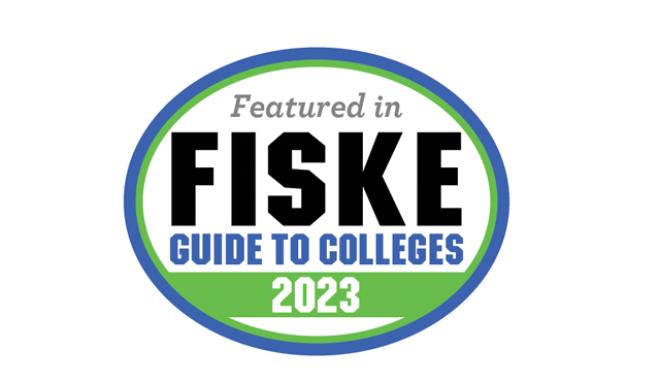 The 2023 Fiske Guide to Colleges has been released and, for the 12th consecutive year, The College of Idaho is one of the institutes of higher learning selected for inclusion.
The Fiske Guide to Colleges has been the leading guide to more than 300 four-year schools, including quotes from actual students to help give prospective students insight that they don't get elsewhere. The College is consistently one of the only liberal arts colleges in the west to be profiled. It is regularly lauded for its innovative PEAK curriculum, its faculty, and an atmosphere that promotes hard work and great opportunities.
One of the top independent voices in college admissions, the Fiske Guide to Colleges is compiled annually by former New York Times education editor Edward B. Fiske as a resource for college-bound students and their families to take an insider's look at more than 300 four-year schools in the United States, Canada, and the United Kingdom. The guide is thoroughly updated each year with extensive profiles for each school, including feedback from current students.
The 2023 Fiske Guide to Colleges is available online via Barnes and Noble and other outlets.
The College of Idaho has a 131-year-old legacy of excellence. The College is known for its outstanding academic programs, winning athletics tradition, and history of producing successful graduates, including seven Rhodes Scholars, three governors, and countless business leaders and innovators. Its distinctive PEAK Curriculum challenges students to attain competency in the four knowledge peaks of humanities, natural sciences, social sciences, and a professional field—empowering them to earn a major and three minors in four years. The College's close-knit, residential campus is located in Caldwell, where its proximity both to Boise and to the world-class outdoor activities of southwest Idaho's mountains and rivers offers unique opportunities for learning beyond the classroom. For more information, visit www.collegeofidaho.edu.