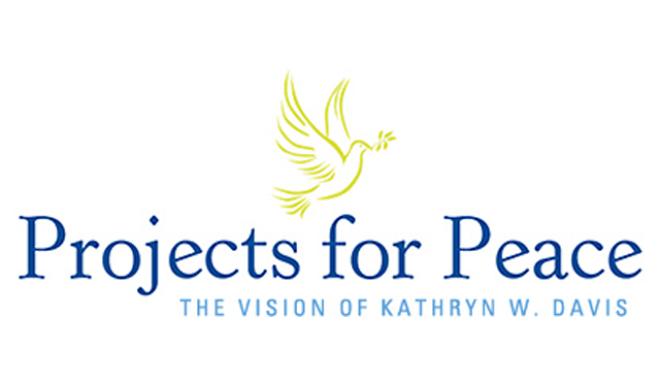 Jazmin Nunez Scolari and Mia Maldonado will work with indigenous members of the Chaco region of Paraguay to create a brighter future. Diane Toussaint Mbahoze will lead a community awareness campaign centered around sex education and reproductive health in Rwanda. Welile Simelane will work with communities in Eswatini to provide hygiene kits and solar-powered lamps.
Three current students, one recent graduate. Three Davis Projects for Peace. Countless people impacted on two different continents.
"I'm really excited," said Maldonado, a junior majoring in international political economy.
"I am happy and excited to finally be able to carry out my Davis Project," said Mbahoze, a sophomore double-majoring in biomedical sciences and psychology.
The College reviews more than a dozen proposals in a typical year before selecting two to recommend to the Davis Projects for Peace committee. According to Dean of Students Paul Bennion, who oversees the College's applications, one bid is usually the maximum that gets selected for completion. But last year, both of the College's proposals were accepted before being shut down because of the worldwide COVID-19 pandemic. Those two proposals were postponed until this year and the two students, Simelane and Mbahoze, accepted an offer to complete their proposals this year.
Maldonado is teaming up with Nunez Scolari to travel to the Chaco region in northern Paraguay where the two will lead a team in refurbishing a collection center, turning it into more of a community center with desktop computers, wireless internet and sewing machines.
"The Chaco region, in all of Paraguay, is one of the most forgotten places," said Nunez Scolari, a senior environmental studies major. "What I'm hoping from this project is to give this community the space and the tools to become more present in our society."
Nunez Scolari is from Paraguay. Due to the COVID-19 pandemic, she studied remotely from her home in the nation's capital, Asuncion. On the other hand, Maldonado will be traveling to the South American country for the first time.
"I had never met a Paraguayan in Idaho," Nunez Scolari laughed. "But it's more than a visit, she'll be helping the Paraguayan people."
Maldonado has a vested interest – her father is a native of Paraguay. Along with completing the project, she says she'll meet several members of her father's family for the first time on this trip.
"I'm really passionate about development," Maldonado said. "This project, the ideas were given to us by the community and we just formulated it."
Mbahoze's project in her home country of Rwanda won't build a physical structure, but she hopes it will build a better future for the country's youth.
"It is true that my project's main aim is centered on youth education. Lack of education opportunities for the youth are as harmful to the development and growth of communities as lack of physical infrastructures," she said. "The collective effort should be in developing both the infrastructural and the educational sectors to make a balanced long-term positive impact on society."
Her project, deferred from last summer due to the COVID-19 pandemic, is centered around reproductive health and sex education. In her proposal to the Davis Foundation, she noted the rise in teen pregnancy in Rwanda and also highlighted concerns about sexually transmitted diseases.
"Success will be measured upon attendance, the successful completion of all elements on our plan, participation, and final reflections on what the attendees learned and how they can use that to educate others in their homes," she said. "The goal of the project is not to build a physical infrastructure, but to create an educational ripple that can spread from our attendees to others in their respective sectors."
The other project deferred from last summer will be completed by Welile Simelane. Simelane graduated in December with a degree in mathematics-physics and will complete a two-pronged project in Eswatini, a small, South African country formerly known as Swaziland, where she will visit several rural schools and help students build solar-powered lamps while also educating students about alternative energy sources. The lamps have the immediate benefit of providing a light source in homes in regions of Eswatini where approximately 40 percent of the households do not have access to electricity. The students will be able to utilize the lamps to keep up with their studies, which will provide long-term benefits to the students and the communities as a whole.
The Davis Project for Peace is a national program funded by the Shelby Davis family in honor of Katherine Wasserman Davis. It funds over 100 Peace Projects a year at $10,000 each. The College has had at least one project selected each year since 2008.
2021 Project, Jazmin Nunez Scolari & Mia Maldonado: Paraguay – Preserving and Expanding the Exnet Legacy
2020 Project (1), Welile Simelane: Eswatini - The Sibane Project: Lighting the Way to a Better Future
2020 Project (2), Diane Toussaint Mbahoze, Rwanda: United Against Unplanned Pregnancy and STDs
2019 Project, Anniella Kabitso: Burundi – Bell, Books, and the Clean Light that Lasts
2018 Project, Ferdinand Nyabenda: Burundi - Empowering Girls' Education through Sanitation
2017 Project, Ahmed Arafat: Palestine - Access to Water: A Matter of Health, Education, and Justice
2016 Project, Saraswati Devray: India - Encouraging Girls to Attend School
2015 Project (1), Unoziba Moyo: Clean Water for Rural Zimbabwe
2015 Project (2), Moha Mudaqiq: Afghanistan - Promoting Education & Saving Lives/Hand-Pump Wells
2014 Project, Margarette Pierre-Louis: Haiti - Water for Peace
2013 Project, Minh "Mark" Bui/Rahul Sharma: India - Bringing Smiles Where They Never Were
2012 Project, Mauricio Santiago/Luis Reyes: Brazil - Peace Me the Ball
2011 Project, Sophie Dresser: Ecuador - The Working Boys Center
2010 Project, Keats Conley/Casey Mattoon: Egypt - The Recycling School
2009 Project, Kaite Justice: Tanzania - Rural Education
2008 Project, Jacob Fulcher/Samatha Fundingsland: Malawi - Fighting Malaria
The College of Idaho has a 130-year-old legacy of excellence. The College is known for its outstanding academic programs, winning athletics tradition, and history of producing successful graduates, including seven Rhodes Scholars, three governors, and countless business leaders and innovators. Its distinctive PEAK Curriculum challenges students to attain competency in the four knowledge peaks of humanities, natural sciences, social sciences, and a professional field—empowering them to earn a major and three minors in four years. The College's close-knit, residential campus is located in Caldwell, where its proximity both to Boise and to the world-class outdoor activities of southwest Idaho's mountains and rivers offers unique opportunities for learning beyond the classroom. For more information, visit www.collegeofidaho.edu.