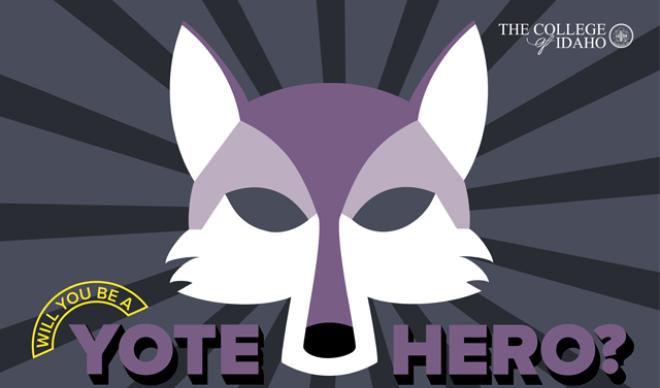 Despite unusual circumstances, the annual Give Day event hosted by The College of Idaho set a new record, drawing nearly $290,000 in donations and matching gifts.
"During these challenging times we were unsure how our Give Day efforts would be received," said Jack Cafferty, the College's vice president of College Relations. "To see the outpouring of support from 581 alumni, faculty, staff, parents and friends of the College is unprecedented."
Give Day is a once-a-year event where friends and alumni are encouraged to make gifts to the College. Gifts are often "matched" by funds from other friends and alumni to support specific programs or purposes. What made this year unusual is COVID-19, which led to the event being held over a month later than usual and also eliminated the on-campus, in-person element of Give Day, making it 100 percent online and remote.
And yet, 581 gifts were made, totaling $287,301 to support the students at The College of Idaho. The amount received represented an 84 percent increase over last year. Gifts came from 29 different states and five different countries.
"The support we have received this Give Day blew us away and was bigger than we could have imagined," said Boone Fund Director Lauren Schilli. "This record-breaking Give Day is proof of how incredible our community is."
The College of Idaho has a 129-year-old legacy of excellence. The College is known for its outstanding academic programs, winning athletics tradition and history of producing successful graduates, including seven Rhodes Scholars, three governors, and countless business leaders and innovators. Its distinctive PEAK Curriculum challenges students to attain competency in the four knowledge peaks of humanities, natural sciences, social sciences and a professional field—empowering them to earn a major and three minors in four years. The College's close-knit, residential campus is located in Caldwell, where its proximity both to Boise and to the world-class outdoor activities of southwest Idaho's mountains and rivers offers unique opportunities for learning beyond the classroom.  For more information, visit www.collegeofidaho.edu.