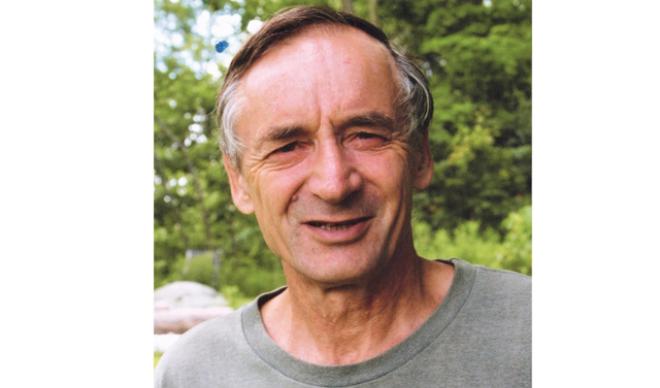 It is rare to have opportunities to engage with people who are at the very top of their chosen field, but one such chance is available this year at the 2019 Marv & Laurie Henberg Lectureship.
This year's lecture, which takes place at 6:00 p.m. on Tuesday, April 16, in the Langroise Center for Performing and Fine Arts on the campus of The College of Idaho, will feature Dr. Bernd Heinrich, Ph.D., who the Los Angeles Times called one of the most important natural historians of our time.
"Yes, it's a huge deal that we have him coming," said Dr. Rochelle Johnson of the College's Environmental Studies department. "We have several faculty members who teach his work so they're very familiar with him and said, 'Wow, this person would be fabulous.' I mentioned his name to the (Henberg Lectureship selection) committee and everyone said if we can get him that would be a real boon because he's so famous."
And here he is.
His topic for the lecture is "The Changing Views of Nature." Before the lecture, Heinrich will be available at an afternoon reception at the Orma J. Smith Museum of Natural History from 4:00 to 5:00. Both events are open and free to the public.
"He wants to reach a general audience," Johnson continued. "He takes the really-specific and makes it more digestible."
Heinrich has published over twenty books on natural history, including "Bumblebee Economics and Winter World: The Ingenuity of Animal Survival," a New York Times bestseller. Among many other awards, he has received the Guggenheim Fellowship, the Alexander von Humboldt Senior Scientist Fellowship Award, the John Burroughs Medal for Nature Writing (for "Mind of the Raven," a New York Times "Notable Book of the Year"), the Pen New England Book Award for non-fiction (for "Life Everlasting"), the Henry David Thoreau Prize for Literary Excellence in Nature Writing, and a fellowship from the American Academy of Arts and Sciences.
Johnson said faculty often build the works of the speaker into their classwork leading up to the Henberg Lectureship. Heinrich is currently a Research Associate in Biology at Bowdoin College in Brunswick, Maine and is Professor Emeritus in Biology at the University of Vermont, where he still instructs in winter ecology.
Heinrich is also an accomplished ultra-marathon runner, and has written about his experiences in the bestselling book Why We Run. His running achievements have been recognized by the American Ultra-running Hall of Fame and other organizations.
This is the fifth Marv & Laurie Henberg Lectureship. It is an annual event in the field of environmental studies that was endowed by Marv and his wife prior to his retirement as President of The College of Idaho in 2015.
The College of Idaho has a 128-year-old legacy of excellence. The C of I is known for its outstanding academic programs, winning athletics tradition and history of producing successful graduates, including seven Rhodes Scholars, three governors, and countless business leaders and innovators. Its distinctive PEAK Curriculum challenges students to attain competency in the four knowledge peaks of humanities, natural sciences, social sciences and a professional field—empowering them to earn a major and three minors in four years. The College's close-knit, residential campus is located in Caldwell, where its proximity both to Boise and to the world-class outdoor activities of southwest Idaho's mountains and rivers offers unique opportunities for learning beyond the classroom.  For more information, visit www.collegeofidaho.edu.