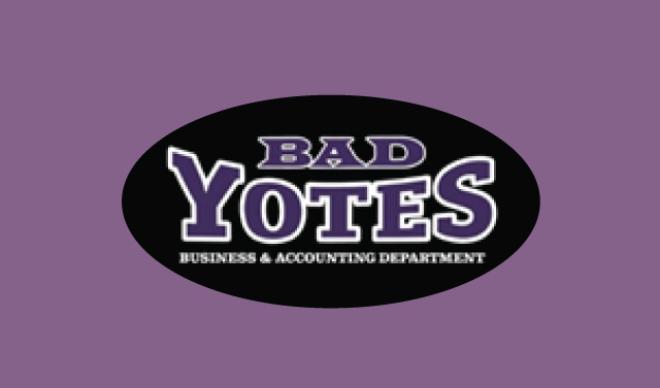 Its official name is the BAD Conference but don't let the acronym mislead you. The first Business & Accounting Department (BAD) Conference aims to connect the business community at the Langroise Center on Friday.
"Strengthening the relationships with the local business community is beneficial not only to our local businesses, but to The College of Idaho, and our students," said Lori Tucker, Visiting Assistant Professor of business and accounting at the College.
So the BAD Conference is a good thing.
The College is collaborating with the Caldwell Chamber of Commerce put on the event. In its own words, the BAD Conference, "is dedicated to extensive learning, networking, and collaboration, and will further cultivate relationships between the business community, the Caldwell Chamber of Commerce, and the College of Idaho."
There are a variety of topics, click here for a complete schedule, and a variety of guest speakers and panelists. That list includes Cammas Freeman (Founder, Stackrock Talent), Megan Multanen (Chief Executive Officer, Best Bath), Kevin McDowell (Talent Acquisition Manager, St. Luke's Health System), and Victoria Cerda (International Logistics Specialist, Simplot), among others, including staff and faculty of the College. The theme of the conference is, "Navigating the Currents of Post COVID."
"The faculty in the Business and Accounting Department have long desired to strengthen relationships with the local business community. Wanting to begin in our own backyard, Seth (Ruhter) and I reached out to Jerry Summers, the executive director of The Caldwell Chamber of Commerce, and leaders of other nearby Chambers," Tucker explained. "Through these meetings, Seth and Lori heard of the great desire of business owners to engage with each other, faculty, and industry leaders on what to learn from the experiences of the pandemic and strategies for moving forward."
Registration to attend the event is $12.
The College of Idaho has a 130-year-old legacy of excellence. The College is known for its outstanding academic programs, winning athletics tradition, and history of producing successful graduates, including seven Rhodes Scholars, three governors, and countless business leaders and innovators. Its distinctive PEAK Curriculum challenges students to attain competency in the four knowledge peaks of humanities, natural sciences, social sciences, and a professional field—empowering them to earn a major and three minors in four years. The College's close-knit, residential campus is located in Caldwell, where its proximity both to Boise and to the world-class outdoor activities of southwest Idaho's mountains and rivers offers unique opportunities for learning beyond the classroom. For more information, visit www.collegeofidaho.edu.