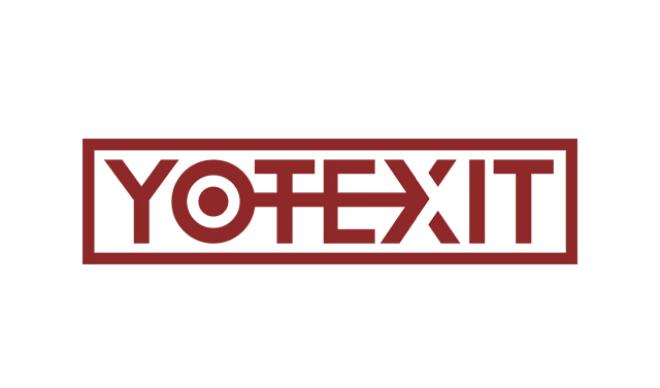 Thanks to the efforts of multiple people, students on campus at The College of Idaho now have cost-free transportation options around the valley.
One of the options, YOTEXIT, is a student-led initiative.
"It started with international students first," said senior Jad Jabareen, YOTEXIT's co-founder and project manager, who is a native of Palestine. "Back home, we have public transportation. Over here, we felt kind of stuck because it's usually private cars and not as much public transportation. But, with more connections with students on campus, I realized there were other students, even domestic students, who don't have cars."
So YOTEXIT was born. Through time and work by Jabareen and junior Marharyta Horokhova as well as Campus Safety and Development, YOTEXIT has been providing two trips per week into Boise, one on Friday and one on Saturday and plans to continue to do so through the end of the May term. The program rents a vehicle from the College and provides a driver. Initially, that driver could transport up to seven students per trip but, as COVID protocols have changed, the capacity has been upped from seven to 10 students. Jabareen is hopeful that the program could grow to 14 students soon because, as he puts it, "the demand is high and the supply is low."
"We thought maybe three people per trip (would sign up) but now we find that the sign-up sheet is filled within seconds for the whole weekend," said Jabareen, a business administration major. "There is higher demand than we ever anticipated."
Enter Horokhova, a native of Ukraine who is double-majoring in business administration and international political economy. She is spearheading the project's fundraising efforts.
"The project is not funded by the school or anyone, so we are fundraising money to run this project," Horokhova said. "We have to pay to rent the vehicles, we have to arrange with Campus Safety the cost per mile and sustaining the vehicles. And we also need to pay the drivers."
Horokhova said that work-study funds have helped to cover some costs for the student drivers but, as the academic year winds down, those financial pools are beginning to run dry.
"Even though we've established the project and it is already going, we are still in the process of fundraising," she continued. "That is the most important thing right now."
Horokhova has worked closely with Lauren Schilli '16 of the Development office to assist in the fundraising efforts. One of the goals of the program is to one day purchase its own vehicle so it no longer needs to rent vehicles to use. Jabareen and Horokhova also said they hope the program can one day be utilized as an airport shuttle service for students.
The other transportation alternative is a cooperative agreement between the College and Valley Regional Transit where people can show their College identification and receive free VRT bus rides within Canyon (Nampa/Caldwell) or Ada (Boise/Meridian) Counties.
YOTEXIT's fundraising campaign is ongoing. For more information on ways to support the project, click here.
The College of Idaho has a 130-year-old legacy of excellence. The College is known for its outstanding academic programs, winning athletics tradition, and history of producing successful graduates, including seven Rhodes Scholars, three governors, and countless business leaders and innovators. Its distinctive PEAK Curriculum challenges students to attain competency in the four knowledge peaks of humanities, natural sciences, social sciences, and a professional field—empowering them to earn a major and three minors in four years. The College's close-knit, residential campus is located in Caldwell, where its proximity both to Boise and to the world-class outdoor activities of southwest Idaho's mountains and rivers offers unique opportunities for learning beyond the classroom. For more information, visit www.collegeofidaho.edu.