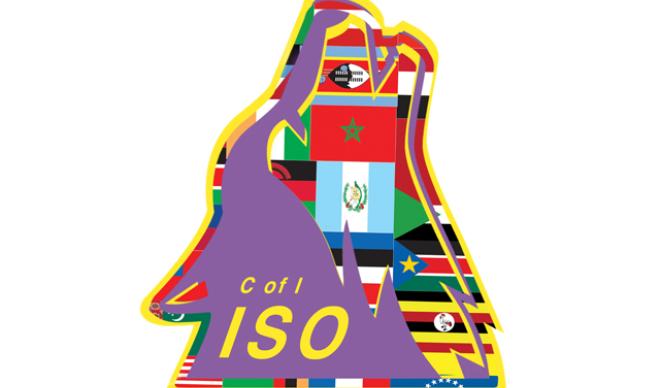 Freshman Yaxeny Lopez hasn't been on campus this fall – she spent the fall studying remotely in her native Honduras, nearly 2,700 miles away. But she is actively participating in the International Student Organization's (ISO) efforts to bring the campus community closer together during the winter break.
"We're bringing together people who do not know each other in the same environment, yet Secret Santa takes care of it," said Lopez, who is majoring in international political economy. "By allowing people who are spending their Christmas on campus a unique opportunity to make new connections, receive a Christmas present, and be entertained."
The idea of Secret Santa isn't necessarily new but ISO, led by club president Jad Jabareen and the other members of the club's Global Affairs and Events Committee, brought it to the College's campus to help maintain the community bond, even during the time between classes.
"It is important for me because a lot of students staying on campus, including international students, are unable to go home this Christmas due to pandemic restrictions," said Jabareen, a senior majoring in business administration. "So this event should bring us together as a community and feel more at home while we are away from home."
ISO's Secret Santa has given students an opportunity to responsibly interact with other students during the break. Jabareen and junior Marharyta Horokhova, the club's treasurer, worked together with other members of the club to build an event that encourages participants to give gifts to each other, even if it is something as simple as a hand-written note or card.
"It's not the material value that matters, but the thoughts and creativity one puts into it," said Horokhova, a double-major in business administration and international political economy. "If this event made this break a little more festive and cheerful at least for one student, our efforts organizing it were worth it."
"It has been beautiful to see many international and domestic students participate in this activity and come together to bond even in such a distant environment such as COVID-19," Jabareen added.
Diane Mbahoze, a sophomore who is majoring in psychology, is another member of the club's Global Affairs and Events Committee.
"As international students, the Secret Santa event is important to us because those of us who stayed on campus were able to receive a gift for Christmas and also give one," said Mbahoze, who hails from the African nation of Rwanda. "This is not only for international students but also for domestic students who stayed on campus over the winter break. Events like these allow us to interact with other students, and also enjoy the holiday season together."
The club is working on a plan to host a bonfire after Christmas as well, providing another opportunity for the campus community to safely come together.
"As a committee, we are making a significant contribution to bringing the community together this Christmas," Lopez said. "And therefore this event is important to me. And who knows, perhaps new friendships may emerge from this Secret Santa."
The International Student Organization has been active at the College for over a decade, providing a support system for international students while promoting diversity, inclusion, and communication on campus. Jabareen says the club is actively seeking ways to engage students and promote community growth, even during the COVID pandemic.
The College of Idaho has a 129-year-old legacy of excellence. The College is known for its outstanding academic programs, winning athletics tradition, and history of producing successful graduates, including seven Rhodes Scholars, three governors, and countless business leaders and innovators. Its distinctive PEAK Curriculum challenges students to attain competency in the four knowledge peaks of humanities, natural sciences, social sciences, and a professional field—empowering them to earn a major and three minors in four years. The College's close-knit, residential campus is located in Caldwell, where its proximity both to Boise and to the world-class outdoor activities of southwest Idaho's mountains and rivers offers unique opportunities for learning beyond the classroom. For more information, visit www.collegeofidaho.edu.