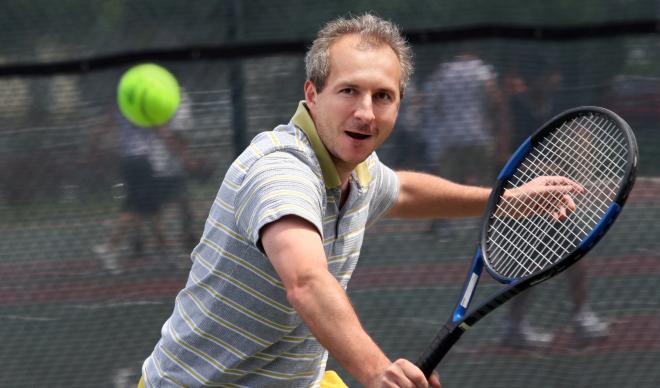 Since The College of Idaho began offering classes through its Community Learning program, over 1,000 individuals have enjoyed the variety of exciting activities the classes have hosted, from new skills like beer brewing and ukulele playing to educational opportunities in gender identity and religious icons.
This summer, C of I Community Learning is back for another season of classes geared toward fun, applying all the enjoyment of picking up new skills and hobbies without the added stress of grades, tests and homework. And between over 30 classes and summer camps offered in person and over 100 online courses to choose from, there's a class available for every interest.
"We're really excited to have as much interest as we're received already for this year," said C of I Director of Special Programs Rebecca Wilhite. "Normally we see the most interest from people in the area, but we've had people signing up for classes from places like Washington, Oregon, and even as far as New York. It's exciting how many people we're reaching."
This summer promises the return of several popular classes, including "Tennis Camp for Adults" and "Stop Fishing, Start Catching," both of which have regularly been among the most popular summer courses. Also returning is "Beer Brewing for Beginners," one of the spring's most popular adult courses, hosted by Mike Francis of Payette Brewing Company.
"We received such great responses to our first beer brewing class. Everyone at Payette Brewing was excited to come back for another round," Wilhite said.
Several youth summer camps are also retruning, from the popular "CSI: Detective Camp" for ages 10-15 to "Pottery Camp for Kids" for ages 10-16. One of this year's new offerings is the unique College of Idaho Cello Festival, which is set to run June 18-23 and promises a mix of cello instruction alongside martial arts lessons and demonstrations.
"It seems like an odd pair, but that's part of what makes the festival so appealing," Wilhite said. "We're really excited to try and make it happen this year."
While many classes allow the chance to enjoy outdoor activities, online classes allow people to pick up new skills from the comfort of their own homes, including new skills in business communication, new media marketing, professional development and more.
"Whatever you're looking for, we're excited to be able to offer it," Wilhite said.
To learn more and to register for this summer's classes, visit www.cofifun.com.
The College of Idaho has a 127-year-old legacy of excellence. The C of I is known for its outstanding academic programs, winning athletics tradition and history of producing successful graduates, including seven Rhodes Scholars, three governors and countless business leaders and innovators. Its distinctive PEAK Curriculum challenges students to attain competency in the four knowledge peaks of humanities, natural sciences, social sciences and a professional field—empowering them to earn a major and three minors in four years. The College's close-knit, residential campus is located in Caldwell, where its proximity both to Boise and to the world-class outdoor activities of southwest Idaho's mountains and rivers offers unique opportunities for learning beyond the classroom.  For more information, visit www.collegeofidaho.edu.