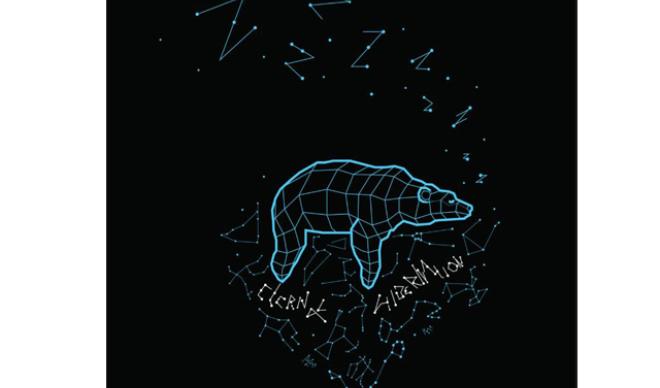 It isn't how most would envision a release party for a musician's debut feature album. But there alumna Ana Lete was, sitting alone with just a cup of coffee, a CD player, and her laptop before her.
When Lete announced the release date for her album, External Hibernation, she had no idea it would be in the middle of a world pandemic. Originally, the album was set to be released in March at Boise's Treefort Music Fest, but with Treefort postponed until September, Lete wanted to honor her release date – virtually - and give people stuck at home some type of entertainment.
"I set up times to go live on Instagram and Facebook to share my new album, Eternal Hibernation," Lete said of the release earlier this spring. "Basically, I hit the 'Go Live' button, showed everyone what the physical album looked like, put the CD in my CD player, and hit play."
Once she had done that, the virtual party was off and running.
"After that, I sat back with a cup of coffee and answered questions or talked about the process of writing and recording the album in between songs," she said.
Lete, who graduated from the College in 2016, feels that her time at the school was crucial to making her the musician she is today.
"While at C of I, I took guitar lessons from an amazing guitar instructor, Christi Green. She, unfortunately, she passed while I was attending C of I, however, her instruction is the reason I'm able to play all the right-hand fingerpicking patterns I often play in my songs. I don't think I'd be as successful in my music career without her mentorship over the two and a half years I took lessons from her through C of I."
When she moved off-campus, Lete used the skills learned at the College to pay her rent, teaching private guitar and ukulele lessons in between classes. Now, she earns a living teaching private lessons from her studio in downtown Boise, both in person and virtually.
"At this point, I'm excited to see where it takes me and how my music evolves over time, album after album. I feel like Eternal Hibernation is the first record I've released that I've felt extremely proud of," she said. "Right now, I'm still in the stage of wanting to share it with everyone because I'm proud of it and really think it speaks to what people are going through in these quarantine times."
Those interested in hearing some of Lete's music and ordering the album can click here.
The College of Idaho has a 129-year-old legacy of excellence. The College is known for its outstanding academic programs, winning athletics tradition and history of producing successful graduates, including seven Rhodes Scholars, three governors, and countless business leaders and innovators. Its distinctive PEAK Curriculum challenges students to attain competency in the four knowledge peaks of humanities, natural sciences, social sciences and a professional field—empowering them to earn a major and three minors in four years. The College's close-knit, residential campus is located in Caldwell, where its proximity both to Boise and to the world-class outdoor activities of southwest Idaho's mountains and rivers offers unique opportunities for learning beyond the classroom.  For more information, visit www.collegeofidaho.edu. 
Story written by Jordi Stuart, Marketing & Communications Intern