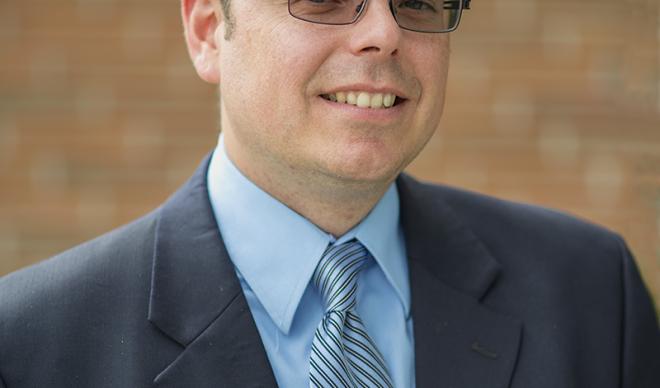 College of Idaho interim president Robert Hoover has announced the hiring of Brian Bava as the new Vice President of Enrollment Management.
Bava replaces Lorna Hunter, who left the College in July to become Vice President of Enrollment at Washington College in Maryland.
Bava has been the Associate Dean of Admission for Concordia University School of Law since July of 2013. Previously, Bava served in multiple capacities in the College of Idaho Admission office over an eight year period from 2005 to 2013, including Dean of Enrollment Management from March 2010 until his hiring at Concordia University. During his time at C of I, he led the College to record enrollment marks, including overall enrollment (more than 350 new students in 2013) and number of international students (more than 100 in 2012), an area in which he specialized. During Bava's tenure, the C of I topped 1,000 total full-time students for the first time in school history.
For Bava, it is not only a return to a place where he experienced great success in growing the student population, but also a reunion with the president who originally hired him.
"I am excited to be returning to the College of Idaho, where I spent eight wonderful years working on the enrollment management team," said Bava. "President Hoover gave me my start in higher education, so when the possibility of returning to the College presented itself, it was very difficult for me to say no. I owe much of my professional growth to President Hoover and the faculty, staff and students at the C of I, so I look forward to hitting the ground running in the new year and repaying them as best as I can."
Hoover says Bava's familiarity with the College and the region will be beneficial in growing enrollment. "Bava's return is an exciting opportunity for both him and the College," said Hoover. "His knowledge of Idaho students and institutions is an important part of our interest in growing Idaho enrollment from our corner of the state as well as from across Idaho. In addition, his understanding of the Northwest will allow the College to continue the growth in students in our region."
Bava earned his undergraduate degree from American University in Washington, DC and received a Master of Education degree from the University of Idaho in 2010.
Bava will officially make his return to the College in January 2018.
The College of Idaho has a 125-year-old legacy of excellence. The C of I is known for its outstanding academic programs, winning athletics tradition and history of producing successful graduates, including seven Rhodes Scholars, three governors, four NFL players and countless business leaders and innovators. Its distinctive PEAK Curriculum challenges students to attain competency in the four knowledge peaks of humanities, natural sciences, social sciences and a professional field—empowering them to earn a major and three minors in four years. The College's close-knit, residential campus is located in Caldwell, where its proximity both to Boise and to the world-class outdoor activities of southwest Idaho's mountains and rivers offers unique opportunities for learning beyond the classroom. For more information, visit www.collegeofidaho.edu.