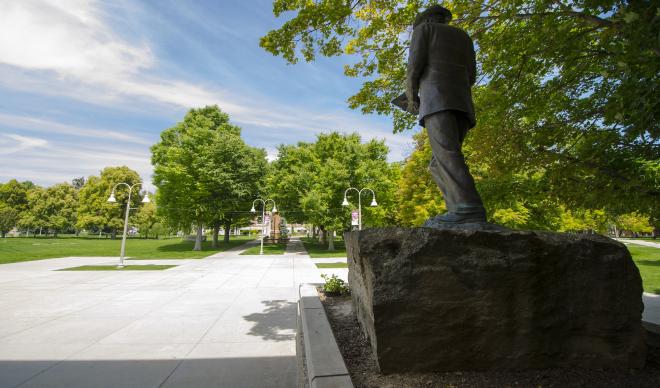 Once again, The College of Idaho is included among the top 15 percent of America's four-year colleges in The Princeton Review's 2019 edition of The Best 384 Colleges, an annual publication highlighting the best colleges in the nation based on 138,000 student surveys.
Colleges included in the Best 382 Colleges are not ranked from No. 1 through 382. Instead, it relies on ratings from students themselves to determine inclusion in the book, drawing on items like academics, financial aid, student life and overall happiness.
The C of I is no stranger to The Princeton Review, having appeared in several of the previous 26 editions, including the previous two years. Once again, the students surveyed for the C of I's section of the book gave high marks to the campus for its easily accessible and interesting faculty members, active and satisfying student life atmosphere, and well-developed liberal arts curriculum.
"My school is way more than a place for me to learn," said one featured student response. "My teachers have become more like guardians for my education, and my peers…my second family."
The College of Idaho's entry may be read online on The Princeton Review's website here, with the physical copy of the annual guidebook becoming available on August 7, 2018. For more information on the rankings and methodology, visit www.princetonreview.com/college-rankings/how-it-works.
The College of Idaho has a 127-year-old legacy of excellence. The C of I is known for its outstanding academic programs, winning athletics tradition and history of producing successful graduates, including seven Rhodes Scholars, three governors, and countless business leaders and innovators. Its distinctive PEAK Curriculum challenges students to attain competency in the four knowledge peaks of humanities, natural sciences, social sciences and a professional field—empowering them to earn a major and three minors in four years. The College's close-knit, residential campus is located in Caldwell, where its proximity both to Boise and to the world-class outdoor activities of southwest Idaho's mountains and rivers offers unique opportunities for learning beyond the classroom.  For more information, visit www.collegeofidaho.edu.