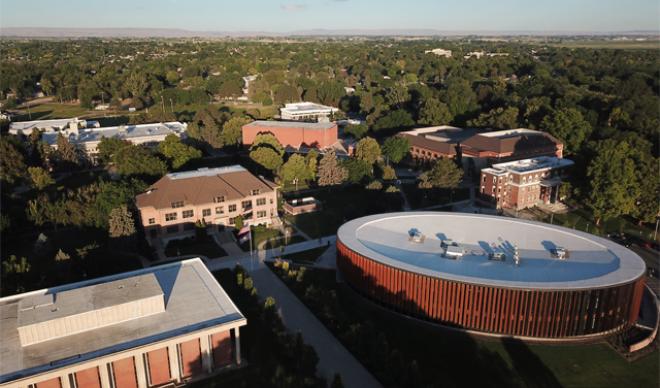 The College of Idaho was recognized as one of the top six colleges or universities in the Mountain Time zone by Ezvid Wiki, the world's first video wiki.
It's the only institute of higher learning in the state of Idaho included on the list, which can be viewed here.
"These schools, all of which are just a stone's throw from incredible wildlife and outdoor activities, boast impressive academics while offering students real-world applications for the things they're learning in the classroom," the site says of its rankings.
Beyond the academics, it touts the College's study abroad programs, student clubs, and Greek life.
Ezvid Wiki was founded in 2011. Its YouTube channel has over 550,000 subscribers and has earned over 325 million views since it was founded.
The College of Idaho has a 129-year-old legacy of excellence. The College is known for its outstanding academic programs, winning athletics tradition and history of producing successful graduates, including seven Rhodes Scholars, three governors, and countless business leaders and innovators. Its distinctive PEAK Curriculum challenges students to attain competency in the four knowledge peaks of humanities, natural sciences, social sciences and a professional field—empowering them to earn a major and three minors in four years. The College's close-knit, residential campus is located in Caldwell, where its proximity both to Boise and to the world-class outdoor activities of southwest Idaho's mountains and rivers offers unique opportunities for learning beyond the classroom.  For more information, visit www.collegeofidaho.edu.