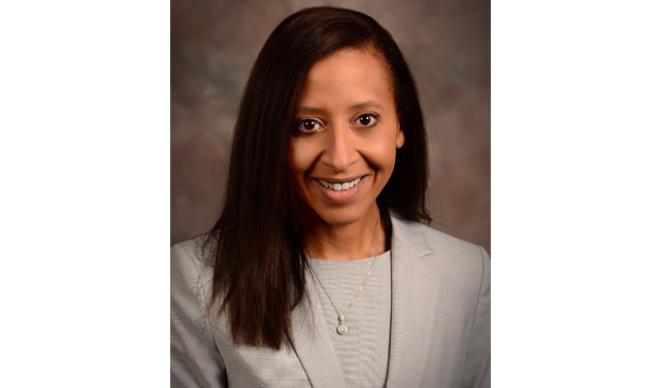 The College of Idaho is pleased to announce a new addition to its senior leadership team. Latonia Haney Keith will be joining as Vice President of High Impact Practices. In this important role, Haney Keith will be responsible for creating and implementing an innovative new program in which we blur the lines between college and careers. This will require programmatically and systematically aligning the many high impact practices we have for our students to better prepare them for life beyond college. It will also require building a robust student work program both on and off campus that gives students an opportunity to reduce the cost of education while also giving them real-world work experience. In essence, this new program will ensure that all students have access to the opportunities that these real-world experiences bring in the form of learning life skills from mentors. All students will have the opportunity to build networks and explore options as they seek a career and a calling.
According to Co-President Doug Brigham, "The College of Idaho does a great job of offering our students high impact practices. They include research, internships, study away, outdoor programs, campus jobs, community service, extracurricular activities like athletics, band, theatre, choir, and many others. However, we haven't been able to offer these opportunities in a way that ensures all of our students benefit. With Latonia's addition, we intend to develop and create a programmatic and systematic approach to these high impact practices so that students have both an opportunity and an expectation to participate in what we all know to be life-changing practices."
Haney Keith comes to the College from Concordia University School of Law, where she served most recently as Interim Dean and Associate Dean of Academics. Haney Keith originally joined the faculty of Concordia Law as the Director of Clinical Education in 2015. In this role, she directed Concordia Law's clinical education program, teaching law students the practice of law through the representation of disadvantaged and underserved populations in housing, criminal, and immigration matters. 
"Latonia Haney Keith brings a wealth of experience in creating world-class community outreach programs in both a business and academic setting. That experience coupled with her leadership and managerial skills make her a perfect fit to launch a transformative program like this at The College of Idaho," remarked Co-President Jim Everett. "She brings a passion for student success and teamwork that will blend in perfectly in our culture."
Prior to joining Concordia Law, Haney Keith spent seven years in Chicago as Firm-Wide Pro Bono Counsel in the law firm of McDermott Will & Emery LLP. In that role, Haney Keith managed all aspects of the firm's worldwide pro bono, community service and charitable giving initiatives. She focused on developing new initiatives, encouraging participation across the firm, fostering deeper relationships with referral agencies, and establishing pro bono and community service partnerships with firm clients. Haney Keith also supervised and provided legal services directly to individuals and charitable organizations concerning a diverse range of legal issues. 
In March 2020, Haney Keith was confirmed by City Council as a Commissioner of the Capital City Development Corporation (CCDC), the redevelopment and urban renewal agency for Boise, Idaho. She has served as a member of the American Bar Association's Standing Committee on Pro Bono and Public Service and the Executive Committee of the American Bar Association Section of Business Law's Committee on Pro Bono. She also served as President of the Board of the Association of Pro Bono Counsel (APBCo), a membership organization of more than 200 attorneys and practice group managers from more than 100 of the largest private law firms. Haney Keith currently serves on the Legal Advisory Council for the Fair Punishment Project and on the Local Rules Committee of the U.S. Courts of the District of Idaho. She regularly conducts trainings for lawyers and law students on recognizing and reducing implicit biases, and has published scholarship on the topic of bias, discrimination and harassment in the legal profession.
Haney Keith had recently been named to the College's Board of Trustees, but will step off the board to assume her new duties as a member of the administration.
Haney Keith graduated cum laude from Harvard Law School, where she was a research assistant to Professor Laurence H. Tribe and Professor Charles Ogletree. She was also an editor of and symposium co-chair for the Harvard Law Review. After graduation, Haney Keith clerked for the Honorable Judith Ann Wilson Rogers on the U.S. Court of Appeals for the District of Columbia Circuit.
Education:
Harvard Law School, J.D., cum laude, 2003
University of Iowa, B.B.A., Finance, summa cum laude, 1997
The College of Idaho has a 129-year-old legacy of excellence. The C of I is known for its outstanding academic programs, winning athletics tradition and history of producing successful graduates, including seven Rhodes Scholars, three governors, and countless business leaders and innovators. Its distinctive PEAK Curriculum challenges students to attain competency in the four knowledge peaks of humanities, natural sciences, social sciences and a professional field—empowering them to earn a major and three minors in four years. The College's close-knit, residential campus is located in Caldwell, where its proximity both to Boise and to the world-class outdoor activities of southwest Idaho's mountains and rivers offers unique opportunities for learning beyond the classroom. For more information, visit www.collegeofidaho.edu.