The College of Idaho Board of Trustees is honored to welcome new members Latonia Haney Keith, Megan Multanen, Megan Ronk '01, and Sue Weitz '71.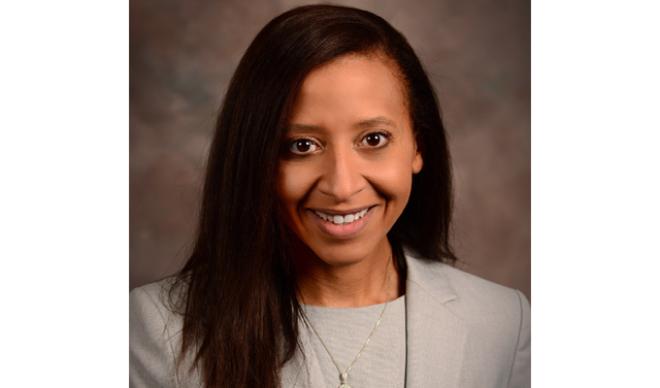 Latonia Haney Keith
Latonia Haney Keith is currently completing a term as Concordia University School of Law's Interim Dean and Associate Dean of Academics. Dean Haney Keith originally joined the faculty of Concordia Law as the Director of Clinical Education.
In this role, she teaches law students the practice of law through the representation of underserved individuals and families in housing, criminal, and immigration matters. Haney Keith also regularly conducts trainings for lawyers and law students on recognizing one's own implicit biases and employing strategies to de-bias and has published scholarship on the topic of bias and discrimination in the legal profession.
Prior to joining Concordia Law, Haney Keith spent nearly seven years running a worldwide pro bono practice at a large law firm based in Chicago. After graduating from Harvard Law School, where she was a research assistant to Professor Laurence H. Tribe and Professor Charles Ogletree and an editor of and symposium co-chair for the Harvard Law Review, Haney Keith clerked for the Honorable Judith Ann Wilson Rogers on the U.S. Court of Appeals for the District of Columbia Circuit.
U.S. Magistrate Judge Candy Dale '79, who is the Chair of the College's Committee on Trustees, says Haney Keith will be a valuable addition to the board. "We welcome Dean Haney Keith, a leader in legal education, as a trustee and are humbled by her interest in serving with us on the Board of Trustees. We know she will bring a tremendous amount of experience, and both scholarly and practical insight, on topics integral to our mission, including outreach to underserved individuals in our community and the advancement of diversity and inclusion." 
Haney Keith is a member of the ABA's Standing Committee on Pro Bono and Public Service and the Executive Committee of the ABA Section of Business Law's Committee on Pro Bono. In March 2020, Haney Keith was confirmed by the Boise City Council as a Commissioner of the Capital City Development Corporation (CCDC), the redevelopment and urban renewal agency for Boise, Idaho.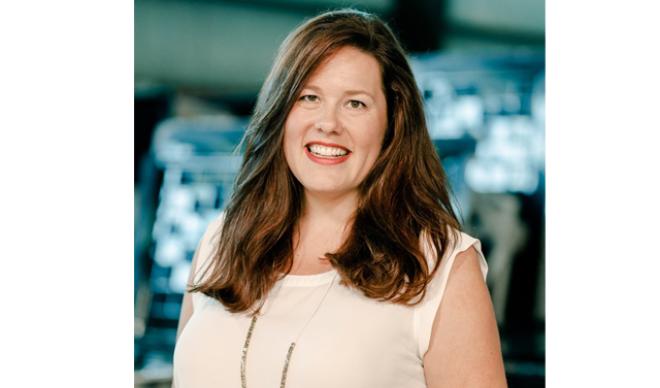 Megan Multanen
Megan L. Multanen, M.P.A., is an Idaho native and a graduate of Boise State University where she earned a degree in Sociology and Economics. Post-Boise State, Megan attended the University of Arizona where she earned her Master of Public Administration degree.
While working in the Department of Training and Public Policy development for Pima Prevention Partnership in Tucson, Arizona, Megan worked with the Governor's Office for Children, Youth, and Families to deliver curriculum and grassroots training to 30 community coalitions throughout the state of Arizona. Megan returned to Idaho in 2010 to work for Bestbath and has worked in the Marketing Department, Commercial Sales department and Dealer Sales department.
Today, Megan is an owner and CEO of Bestbath. Megan pursued her Certified Aging in Place Specialist designation through the National Association of Home Builders in 2010. An active member of the American Composite Manufacturers Association (ACMA) Government Affairs Committee, and Architectural Committee, Megan has also served the industry in Green Composites initiatives. Megan has served as Chair of the Board for the Caldwell Chamber of Commerce, as well as on the Executive Committee of the Chamber Board and enjoys the opportunity that affords her to be an active member of the community.
Judge Dale says Multanen brings the community experience and leadership the board seeks. "With her significant ties to and knowledge of the business community in Caldwell and her advanced degree in Public Administration, we are pleased that Multanen has agreed to serve as a trustee. Among her other contributions, we look forward to her assistance with identifying opportunities for fostering the College's 'town and gown' relations, an ongoing goal for the College."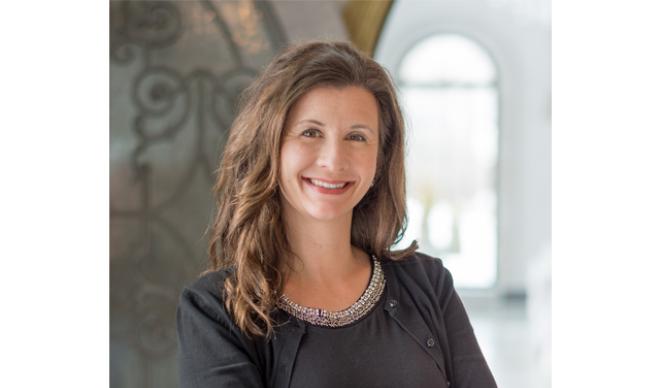 Megan Ronk '01
Megan Ronk is Director of Business Innovation & Development for Idaho Power where she is charged with business expansion and innovation initiatives for one of the United States' top-ranked investor-owned electric utilities.
Before joining Idaho Power, Ronk enjoyed a 16-year career in state government and public policy, most recently serving as the Director for the Idaho Department of Commerce under Governor C.L. "Butch" Otter. In that role, Ronk led economic development efforts for the state, including business attraction, retention and expansion, international trade, tourism and rural-development initiatives. Ronk also worked as a Policy Advisor to U.S. Secretary of Interior and former Idaho Governor Dirk Kempthorne.
Ronk serves on the Board of Directors for Mountain West Bank and the Boise Valley Economic Partnership; as a commissioner for the Idaho Commission on Human Rights; and as an adjunct faculty member at the College of Western Idaho where she has taught microeconomics for over 10 years. Ronk has received the Idaho Business Review's "Accomplished Under 40" award and is a three-time winner of the Idaho Women of the Year award. Ronk's highest priority and greatest accomplishment is her family including husband Jayson and two young sons, Simon and Harrison. Ronk graduated summa cum laude from The College of Idaho in 2001 with a degree in Business Administration.
Judge Dale says it's inspiring to see the kind of impact Ronk has had on her community in a short time. "We are excited to add Ronk, a graduate of the College, to our Board. In less than 20 years, Megan has accomplished much during her impressive career in economic development and innovation, while also serving on other boards, the Idaho Commission on Human Rights, and as an adjunct professor at the College of Western Idaho. We look forward to our deliberations with her and expect her contributions will be invaluable toward directing the course of the College."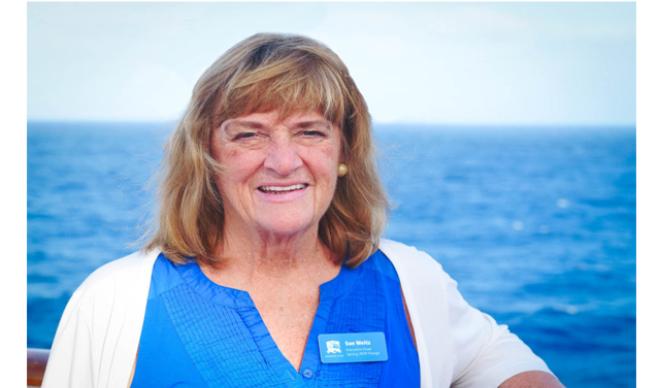 Sue Weitz '71
Dr. Sue Weitz, retired Vice President for Student Life and Senior Advisor to the President at Gonzaga University for 34 years, has also served as Semester At Sea Executive Dean in the summer of '04, Fall '10, Fall '14, and Spring 2020. Her first "around the world voyage" was the fall of 1996 when she served as the Dean of Students.
She is married to Greg Intinarelli and has three children, Lauran, Marcus, and Derek.
She earned her Bachelor's ('71) and Master's ('75) degrees from The College of Idaho and her Ph.D. in Higher Education Leadership and Administration from Gonzaga University. Her Ph.D. dissertation focused on alcohol use and college students.
Sue has had a long successful career in Higher Education, serving over 45 years in various positions at The College of Idaho, University of Central Arkansas, St. Mary of the Woods College, and Gonzaga University. She has received numerous national and regional awards from NASPA and JASPA as well as from her last home institution, Gonzaga University. Among the honors, NASPA awarded her The Scott Goodnight Award for outstanding performance as a Dean, and the National Fred Turner Award for distinguished service. The National Jesuit Association (JASPA) awarded her the Ignatian Medal for Outstanding Achievement and the Victor Yanitelli Award (highest award from Jesuit Institutions for contribution to the profession).
When Sue retired from Gonzaga University she was recognized with her Trademarks being "Love and Laughter".
Sue is extremely passionate about Higher Education and is honored to be able to serve The College of Idaho, the institution that started her educational and professional career.
Judge Dale says the wealth of higher education experience that Weitz brings to the board will make it, and the College, stronger. "As a graduate of the College, Weitz has accomplished much during her more than 45 years in higher education, and we are fortunate that she has chosen to join us at this time as a trustee. We know that her years of experience and knowledge will advance our understanding of student life issues that the College's administration, faculty and staff address on a daily basis."    
The College of Idaho has a 129-year-old legacy of excellence. The C of I is known for its outstanding academic programs, winning athletics tradition and history of producing successful graduates, including seven Rhodes Scholars, three governors, and countless business leaders and innovators. Its distinctive PEAK Curriculum challenges students to attain competency in the four knowledge peaks of humanities, natural sciences, social sciences and a professional field—empowering them to earn a major and three minors in four years. The College's close-knit, residential campus is located in Caldwell, where its proximity both to Boise and to the world-class outdoor activities of southwest Idaho's mountains and rivers offers unique opportunities for learning beyond the classroom.  For more information, visit www.collegeofidaho.edu.