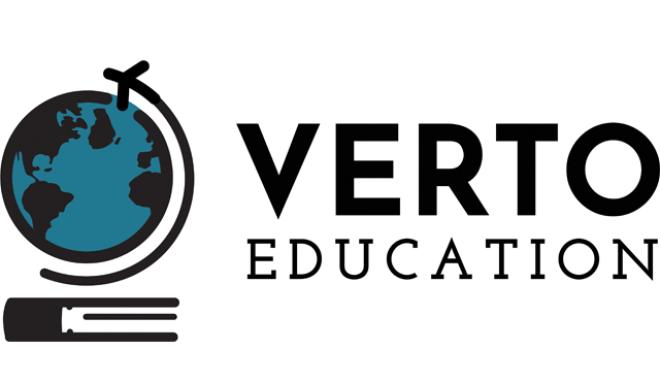 The College of Idaho has announced the launch of a unique 'gap year without the gap' program that allows students to spend their first year of college abroad while still earning credits and graduating on time. Developed in collaboration with Verto Education, the program enables students to see the world and earn general education credits before continuing their studies on campus at The College of Idaho.
"We are excited to partner with Verto Education in providing an alternative pathway for students to enroll at The College of Idaho," said Vice President of Enrollment Management Brian Bava. "The preparation and experiences prospective students receive through this program will set Verto students up for success once they matriculate at the College. We look forward to working with Verto Education and their students in the years to come."
Unlike a gap year, students who participate in the first-year program will earn 12-15 credits per semester that transfer seamlessly to The College of Idaho after their first semester or first year. The program's coursework is structured around small class sizes and designed to foster cultural immersion. The most popular courses include World Literature and International Business in London, European History and Spanish Economics in Madrid, Environmental Science in Latin America, and Cultural Anthropology in the South Pacific. 
"After a year of such turmoil, we're proud to offer the Class of 2021 a unique opportunity that fosters their personal growth, both emotionally and academically, through small class sizes and dedicated faculty," said Mitch Gordon, president, and co-founder of Verto Education. "The College of Idaho is innovating the way we typically consider a freshman year experience in the midst of an atypical year."
Students who are interested in spending their freshman year abroad should apply directly to Verto Education and select The College of Idaho as the partner college for admission. 
About Verto Education:
Verto Education helps students discover themselves and the world around them by making education abroad a foundational and accessible part of a four-year college plan. With Verto, students can begin college with world-class academics in destinations like Fiji, Spain, and Costa Rica-- while gaining direct admission to Verto's 50+ partner colleges, earning transferable college credits, and staying on track to graduate. Verto students walk away with much more than incredible memories and transferable credits; they gain the confidence, self-awareness, and global perspective needed to thrive in college and in life.
The College of Idaho has a 130-year-old legacy of excellence. The College is known for its outstanding academic programs, winning athletics tradition, and history of producing successful graduates, including seven Rhodes Scholars, three governors, and countless business leaders and innovators. Its distinctive PEAK Curriculum challenges students to attain competency in the four knowledge peaks of humanities, natural sciences, social sciences, and a professional field—empowering them to earn a major and three minors in four years. The College's close-knit, residential campus is located in Caldwell, where its proximity both to Boise and to the world-class outdoor activities of southwest Idaho's mountains and rivers offers unique opportunities for learning beyond the classroom. For more information, visit www.collegeofidaho.edu.