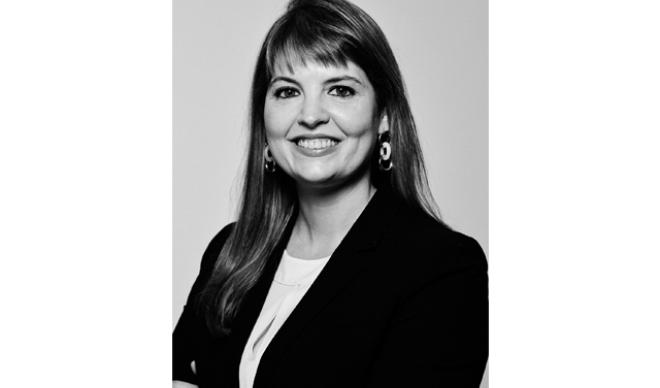 This story is included in the most recent issue of Quest Magazine, the College's twice-yearly Alumni publication. To view the entire issue online, or to view longer-form "Quest Extra" pieces, click here.
When your graduating high school class in rural Oregon barely reaches double-digits, the odds of finding great success in higher education and the professional world may be stacked against you. The odds may look even grimmer when neither parent went to college, and the one parent who is raising you is not able to set any college money aside while making ends meet as a breakfast cook at one of the two restaurants in town. Such was the educational start for Holly Stubbs.
Academically minded, most of what she knew of the world came from the books she read while growing up in Jordan Valley (pop. 239 in 2000). Very few people went on to college. To take the Scholastic Aptitude Test (SAT), her social studies teacher drove her to the closest locale where the test was given – Nampa, Idaho, nearly 70 miles away. During her junior year in high school, she learned of a summer school program at Stanford University and fundraised for the trip by sending letters to community members and holding bake sales and car washes. Through that experience, her dream was to attend Stanford. It was the only school to which she applied.
When Holly received the Stanford rejection letter, she was devastated. Even more so because it was quite late to apply to other schools. When she reflects on it now, from Dallas, Texas where she has completed her second year as an associate attorney at the law firm Lynn, Pinker, Hurst and Schwegmann, she is grateful for what transpired. "That was a great thing that happened," she says, "because I would have been swallowed alive at Stanford."
Somewhere near the Stanford rejection letter in her home, she had an application to The College of Idaho. She was accepted, but it was late and she missed out on some of the important scholarship opportunities, such as the Kathryn Albertson Scholarship competition. Her Pell Grant wasn't enough to cover her expenses and her parents couldn't afford to help her at all.
That's when the College staff kicked in.
"They helped me so much," she said of the Financial Aid people who helped her. "They were always working to keep me in school." They found additional grants, scholarships and low-interest loans.
And she helped herself too. She often had more than one part-time job during the semester and always used the summers to work as much as possible to contribute to her schooling.
But the school was just starting its personal approach with Holly.
"I had never taken a real math class. I had never written an essay. I didn't know what a thesis was. I was way behind the other students," Holly said.
That's when the College faculty kicked in.
Holly readily mentions professors like Rob Dayley, Jasper LiCalzi, Kerry Hunter, Steve Maughan and others with providing the individual attention to help her succeed. "The personal connections to the professors," she said. "I had access to them to explain to me the things I was behind on or didn't understand. It made a huge difference."
She even mentioned how when she couldn't afford some of the textbooks, instructors would often provide photocopies of portions of textbooks, or even give her some of the books entirely. Holly's hard work, combined with the support she received from staff and faculty, resulted in her graduating summa cum laude with dual degrees in international political economy and history in 2005.
By 2007, she was in Portland, Oregon when the subprime mortgage crisis hit and she lost her job in the mortgage business.
That's when the College's alumni network kicked in.
She packed up everything she owned in her car and was going to drive to Washington D.C. to visit a College of Idaho friend and seek employment there when she received an email from Molly (Maas) Bruins '04, who was teaching at a school in Kuwait. They had an immediate need for an economics instructor. Two weeks later, Holly was in Kuwait, where she taught for a year. She and Bruins then taught in China for two more years. While overseas, Holly decided to pursue law school. It was a dream that started back in Jordan Valley. When she was writing those fundraising letters to the community members, she let them know that eventually, she wanted to be a lawyer and help people.     
Not just any law school. She was accepted at Columbia Law School in New York City where she focused on international human rights. While there, she did work in Uganda, New Guinea, South Africa and Myanmar. After graduating law school in 2015, she worked two years on a fellowship with human rights groups, then two years of federal clerkships to focus on litigation, before landing at her current firm in 2019. The cases she has litigated are as wide-ranging as the differences between tiny Jordan Valley and Dallas. "I have worked all over the world," she says. "I love my job. The pro bono opportunities are great, but also, just being an attorney, I always find it a great privilege. Being an honest lawyer to tell my client's story and advocate for my client, it is very satisfying."
Through it all, Holly looks back and credits the College with starting her on her own personal path of social mobility. When she learned of the College's no. 1 national ranking in the category, she said she wasn't surprised.
"There are a lot of extra obstacles for people who don't come from professional backgrounds or who come from more of a working-class background," she said. "I've been so blessed in my life. I have had a lot of opportunities and a lot of people have helped me. I am incredibly grateful."
The College of Idaho has a 130-year-old legacy of excellence. The College is known for its outstanding academic programs, winning athletics tradition, and history of producing successful graduates, including seven Rhodes Scholars, three governors, and countless business leaders and innovators. Its distinctive PEAK Curriculum challenges students to attain competency in the four knowledge peaks of humanities, natural sciences, social sciences, and a professional field—empowering them to earn a major and three minors in four years. The College's close-knit, residential campus is located in Caldwell, where its proximity both to Boise and to the world-class outdoor activities of southwest Idaho's mountains and rivers offers unique opportunities for learning beyond the classroom. For more information, visit www.collegeofidaho.edu.