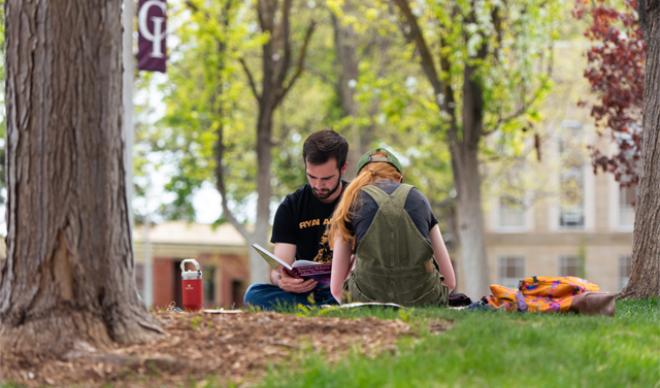 U.S. News & World Report's annual "Best Colleges" rankings have been released and The College of Idaho placed highly on three different lists.
The College ranked seventh out of 103 regional colleges in the West as well as ninth in the "Best Value" category and 10th in social mobility. The marks represent the top ranking among Idaho schools in each of the three regional categories.
U.S. News evaluated nearly 1,500 four-year bachelor's degree-granting institutions in the United States on as many as 19 measures for this issue.
According to the publication itself, to be ranked, institutions had to meet the following conditions: have regional accreditation, be included in Carnegie's Basic classification but not designated as a "highly specialized" school, enroll at least 100 undergraduate students, have reported financial expenditures data to the U.S. Department of Education's Integrated Postsecondary Education Data System (IPEDS) finance survey, and have reported a six-year graduation rate of full-time, first-year bachelor's degree-seeking students in recent years. Surveyed schools not passing all of these criteria are listed as unranked.
View the College's profile here.
U.S. News & World Report joins this list of others to recognize The College of Idaho in recent weeks:
The College of Idaho has a 132-year-old legacy of excellence. The College is known for its outstanding academic programs, winning athletics tradition, and history of producing successful graduates, including eight Rhodes Scholars, three governors, and countless business leaders and innovators. Its distinctive PEAK Curriculum challenges students to attain competency in the four knowledge peaks of humanities, natural sciences, social sciences, and a professional field—empowering them to earn a major and three minors in four years. The College's close-knit, residential campus is located in Caldwell, where its proximity both to Boise and to the world-class outdoor activities of southwest Idaho's mountains and rivers offers unique opportunities for learning beyond the classroom. For more information, visit www.collegeofidaho.edu.