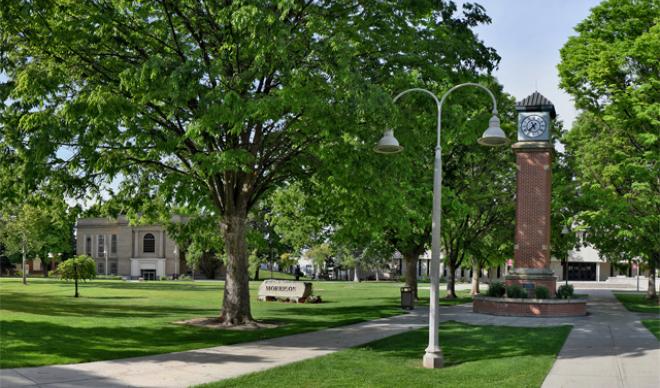 Just days after earning a No. 1 national ranking from U.S. News & World Report, The College of Idaho has earned recognition from the Wall Street Journal/Times Higher Education and College Raptor.
The College once again ranked in the top 500 colleges or universities, nationally, by the Wall Street Journal. When filtered state-by-state, the College's name is first on the list for Idaho. The College of Idaho was one of only four institutes of higher learning from the Gem State to make the WSJ's rankings, and has been listed as the top school in Idaho the past three years.
College Raptor publishes annual rankings of "Hidden Gem" schools and The College of Idaho is recognized as a Hidden Gem College in the Rocky Mountain region. That region is comprised of Colorado, Idaho, Montana, Utah, and Wyoming. College Raptor is a website that states it helps families "find college matches, discover colleges that may offer them the best financial aid, find the ideal student loan, and simplify the college search process."
These two acknowledgements come on the heels of Monday's announcement that the College received the No. 1 national ranking for social mobility, which is generally defined as upward movement of students and graduates from one socioeconomic status to another.
The College's national accolades continue to grow. Among the recent notables:
A larger list of accolades and recognition for The College of Idaho can be found here.
The College of Idaho has a 129-year-old legacy of excellence. The C of I is known for its outstanding academic programs, winning athletics tradition and history of producing successful graduates, including seven Rhodes Scholars, three governors, and countless business leaders and innovators. Its distinctive PEAK Curriculum challenges students to attain competency in the four knowledge peaks of humanities, natural sciences, social sciences and a professional field—empowering them to earn a major and three minors in four years. The College's close-knit, residential campus is located in Caldwell, where its proximity both to Boise and to the world-class outdoor activities of southwest Idaho's mountains and rivers offers unique opportunities for learning beyond the classroom. For more information, visit www.collegeofidaho.edu.