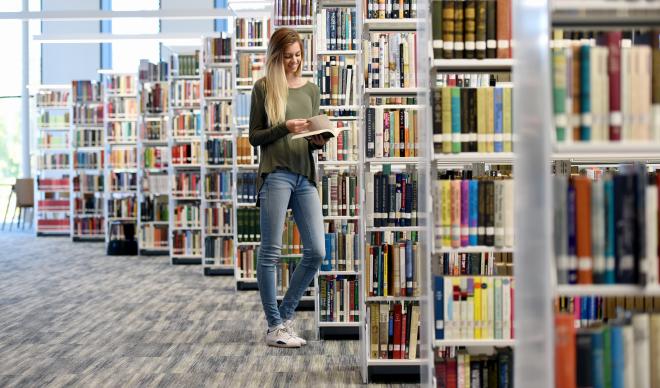 The positive recognition for The College of Idaho continues to roll in, with the latest rankings by Forbes Magazine sending good news for the institution as a whole.
The College tied for 48th out of 933 not-for-profit liberal arts colleges whose enrollment is over 500 students in overall financial health as an institution. This puts the College in the top five-percent, nationally in terms of its overall financial well-being. The article can be found here with the methodology for its rankings found here.
Fifteen schools, including Stanford, Yale, Notre Dame, Princeton, and Northwestern received the highest "GPA" in the rankings of 4.5. The College of Idaho and Pomona College of California each graded out at 3.92, which is good for an A-rating. The mark also gives the College the highest grade in the Pacific Northwest, outdistancing Washington's Whitman College and Oregon's Reed College, each of which received a 3.27 (B-plus).
The College of Idaho's co-presidents, Doug Brigham and Jim Everett, were pleased with Forbes' findings, offering this joint statement:
"We are thrilled to be recognized in the top five-percent of all private colleges in the United States. It is a testament to our exceptional academics and the high return on investment our students receive at The College of Idaho. It is also recognition of the dedication our faculty and staff have to stewarding our resources and striving to make college more affordable for everyone. While many colleges are suffering from declining enrollment, The College of Idaho just welcomed its largest incoming class in our 128-year history."
This report only adds to the good news the College has earned this fall.
The College of Idaho has a 128-year-old legacy of excellence. The College is known for its outstanding academic programs, winning athletics tradition and history of producing successful graduates, including seven Rhodes Scholars, three governors, and countless business leaders and innovators. Its distinctive PEAK Curriculum challenges students to attain competency in the four knowledge peaks of humanities, natural sciences, social sciences and a professional field—empowering them to earn a major and three minors in four years. The College's close-knit, residential campus is located in Caldwell, where its proximity both to Boise and to the world-class outdoor activities of southwest Idaho's mountains and rivers offers unique opportunities for learning beyond the classroom.  For more information, visit www.collegeofidaho.edu.