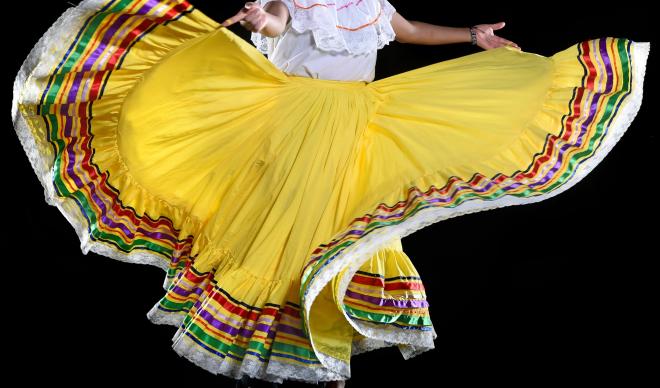 The Fall 2017 issue of The College of Idaho's alumni magazine, Quest, is now being sent to the College's mailing list and is available to read for free online at the College's website.
The College's award-winning magazine returns after a brief summer hiatus, releasing its first issue since Spring 2017 with 28 pages full of news coming out of the College, from features about current students to updates about the campus itself, from progress on the nearly completed Cruzen-Murray Library to expansions surrounding the College within the City of Caldwell.
This issue focuses on the theme of transition, signifying a season of renewal as the College prepares for a bright future. From new and returning leaders within the administration to the completion of several ongoing projects, this season's issue seeks to acknowledge the College's state of transition and reflect upon what those changes will mean in the coming years.
"Transitions in life are a constant for the human condition and the stories in this issue of Quest certainly bring that point home," wrote C of I interim president Dr. Bob Hoover on the issue's opening page.
This issue's cover story takes the theme of transition and focuses it on the lives of the College's international students. Representing 47 countries from Barbados to Zimbabwe and representing over eight percent of the student body, every student within the College's international population has a unique story and an enlightening perspective as they transition into their newly American surroundings.
"We're a family," said C of I junior Irvin Brown, a native of the Bahamas and current president of the International Student Organization. "We have so many opinions in our group because many of our upbringings give us different ways of thinking about the same issues, but it's really rewarding at the end of the day to feel like we're coming together as a family, making sure all are happy and okay and enjoying their time in America."
Among the issue's other features include a look into the commercial growth of Caldwell itself, an introduction of the College's new Vice President of Academic Affairs and Dean of Faculty David Douglass, reflections from 2017's Homecoming events and a once-in-a-lifetime alumni trip to Stanley, Idaho to view Aug. 21's total solar eclipse.
C of I alumni can expect to receive their physical copies of Quest in the mail in the coming days, but the full issue is available online for free at Quest Magazine's page at https://www.collegeofidaho.edu/about/offices/marketing-communications/quest-magazine. The physical issue will also be available for free on the College's newsstands by next week.
If you have any story suggestions for the next issue of Quest, please send a message to [email protected].
The College of Idaho has a 125-year-old legacy of excellence. The C of I is known for its outstanding academic programs, winning athletics tradition and history of producing successful graduates, including seven Rhodes Scholars, three governors, four NFL players and countless business leaders and innovators. Its distinctive PEAK Curriculum challenges students to attain competency in the four knowledge peaks of humanities, natural sciences, social sciences and a professional field—empowering them to earn a major and three minors in four years. The College's close-knit, residential campus is located in Caldwell, where its proximity both to Boise and to the world-class outdoor activities of southwest Idaho's mountains and rivers offers unique opportunities for learning beyond the classroom.  For more information, visit www.collegeofidaho.edu.